John Byrne's TV choices for the week ahead (Sat May 25 – Fri May 31)
Arrested Development is back in one big chunk on Netflix, new drama The Americans comes to RTÉ Two, while it's goodbye to Revenge, The Late Late Show, Elementary and others.
Pick of the week
Arrested Development (from Sunday, Netflix)
Arrested Development is back for a fourth season – this time on Netflix.
The cult US comedy originally ran from 2003 to 2006, on Fox in the US and on BBC TWO on this side of the Atlantic, and after years of speculation it's finally returned with its cast complete. Jason Bateman, Portia De Rossi, Michael Cera, Jeffrey Tambor, Tony Hale and the rest of the gang reunited for a new run that will take up the story of the dysfunctional (and thankfully fictional) Bluth family.
The season will consist of 15 new episodes, all debuting on Netflix on May 26, 2013 – just like a box set.
Several actors who had recurring roles in the original series are scheduled to reprise their roles, including Henry Winkler as Barry Zuckerkorn, Mae Whitman as Ann Veal, Scott Baio as Bob Loblaw, Judy Greer as Kitty Sanchez, and Liza Minnelli as Lucille Austero; while new characters will be played by John Slattery, Terry Crews and Isla Fisher. The plot of the season focuses on the fictional production of a film based on the Bluth family scandal.
The genius behind it all, show creator Mitchell Hurwitz, has stated that each of the new season's fifteen episodes will focus on one individual character—with every episode happening at the same time within the show's universe—showing the character's activities since the conclusion of the third season.
Fans have been looking forward to this day for some time – fingers crossed Hurwirtz and the gang deliver.
Star of the week
Eve Myles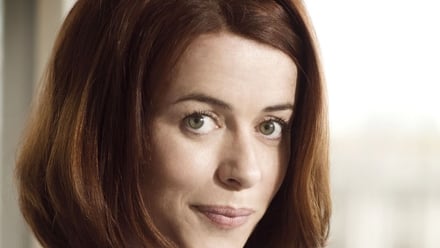 Frankie (Wednesday, BBC One)
The really difficult trick about being on a successful TV show is getting on another one. Eve Myles – who established herself as the gobby Gwen on Doctor Who offshoot Torchwood – has managed that feat with her highly-acclaimed portrayal of nurse Frankie Maddox, the strong-but-fun, girl-next-door type who could be both best friend and life-saver.
What Myles brings to a part is a sense of reality. Viewers feel that she isn't playing a part, but actually is the character she's playing. That ability to make a character ring true marks her down as someone who should have a long and successful career.
Written by Lucy Gannon, whose previous include other medical dramas such as Peak Practice and Bramwell, Frankie was instantly relatable when it launched a couple of weeks ago and promises to be her best work yet. Frankie is always putting her patients first, but in this week's episode – note that Frankie has moved from Tuesdays to Wednesdays in order to make room for Alan Sugar's The Apprentice – she is determined to take charge of her personal life, repainting her house, changing her locks and throwing out Ian's stuff.
Her professional life, however, is under strain as the circumstances of Liana Corden's death are investigated. Frankie finds herself in need of the support of her team more than ever.
Starting this week
The Americans (Thursday, RTÉ Two)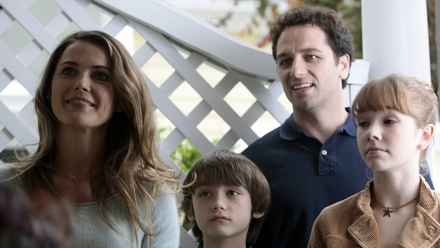 Former Brothers & Sisters' star Matthew Rhys (he played Kevin) heads the cast in this new period drama about the complex marriage of two KGB spies posing as Americans in suburban Washington DC shortly after Ronald Reagan is elected President.
Rhys plays Philip Jennings while Keri Russell is his wife Elizabeth. The couple have two children – 13-year-old Paige (Holly Taylor) and 10-year-old Henry (Keidrich Sellati), who are oblivious of their parents' true identity. Despite being spies, the arranged marriage of Philip and Elizabeth grows more passionate and genuine, but is constantly tested by the escalation of the Cold War. On top of that, the intimate, dangerous relationships they must maintain with a network of spies and informants under their control add to the emotional baggage. And that's before noting Philip's growing sense of affinity for American values and ways of life further complicates the Jennings' relationship.
Also starting this week:
Psychobitches (Thursday, Sky Arts 1)
An ensemble of comics including Rebecca Front (The Thick of It), Julia Davis (Hunderby), Sharon Horgan (Dead Boss) and Mark Gatiss (Sherlock) star in what promises to be a candid, clever and wonderfully crazy comedy directed and co-written by A League of Gentlemen's Jeremy Dyson.
Kick Ass Kung Fu (Monday, Sky 1)
Troubled young men and women try to turn their lives around through the power of kung fu in this six-part documentary.
Ending this week
Revenge (Tuesday, RTÉ Two)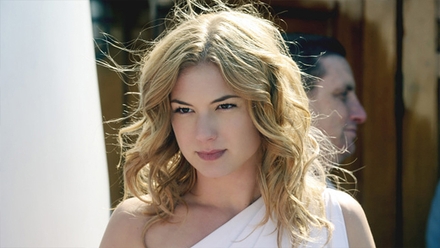 It's the last episode of a second season that swapped great highs with over-complicated lows on an almost minute-by-minute basis in the cookiest American soap since Ringer. According to the blurb, fans can expect a special finale 'filled with high octane and life-changing moments'. Business as usual, then. There's devastation that leads to a heartbreaking death, which will then send shockwaves down the Hamptons lengthy shoreline and force Emily to take a hard look at the truth and the path of revenge she has embarked on. Soap on stilts, and no mistake.
Also ending this week:
Elementary (Tuesday, Sky Living)
See Drama of the Week
Dallas (Monday, TV3)
The second season of the Southfork re-heat comes to an end.
Chicago Fire (Wednesday, Sky Living)
The first season's been fun, and reaches a climax when the entire firehouse team become trapped in a highly critical situation at the county jail.
The Late Late Show (Friday, RTÉ One)
Yep, that time of the year already. Ta-ta to Tubbers as we gotta say goodbye for the summer.
Not Going Out (Friday, BBC One)
It's the final chapter in a show that promises little but delivers plenty of laughs.
Drama of the week
Elementary (Tuesday, Sky Living)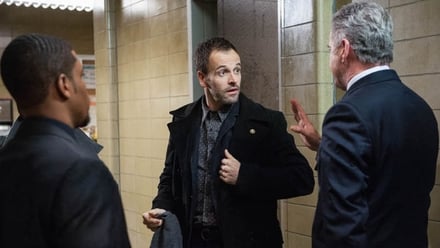 This has been great fun all season, but the recent Irene Adler/Moriarty episodes have moved things on considerably, and we're being promised a stylish ending to the first run. Jonny Lee Miller has been fantastic as a latterday Sherlock Holmes, and here his character bears all as he and Watson discover an intricate web of connections between themselves, Irene (Natalie Dormer, Game of Thrones) and Moriarty. Using his specially-patented form of deduction, Holmes plans to unmask and ruin his nemesis, but Moriarty has a few surprises of his own for the detective.
Comedy of the week
Suburgatory (Tuesday, RTÉ Two)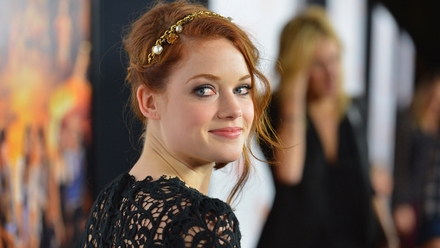 The thing that really gets me about this quirky comedy is how much Jane Levy – who plays fish-out-of-water teenager Tessa Altman - resembles Hollywood legend Rita Hayworth. At times it's almost uncanny. I wonder if she's a good dancer? Anyway, season two continues as the East Chatswin witch, namely Paula, takes an interest in Tessa when she convinces Dalia, Kimantha, Kaitlyn and Kenzie to wear feminist inspired Halloween costumes. Tessa's dad George turns down Dallas' invite to be Ken to her Barbie.
Documentary of the week
David Bowie – Five Years (Saturday, BBC Two)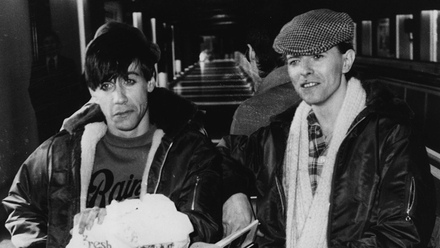 This series cleverly examines five key years in Bowie's career rather than trying to fit it all in. Featuring a wealth of previously unseen archive, it looks at how the chameleon Bowie continually evolved from Ziggy Stardust to the Soul-tinged star of Young Americans, to the Thin White Duke. It explores his regeneration in Berlin with the critically acclaimed album Heroes, his triumph with Scary Monsters and his global success with Let's Dance. With interviews with all his closest collaborators, David Bowie - Five Years should have plenty to keep the hardcore happy and the rest of us highly entertained.