John Byrne catches the Eurovision while over in Rome, compares Blue Bloods to Arrow, and concludes his great Gatsby week with a documentary about the author F Scott Fitzgerald.
Reviewed: The Eurovision Song Contest (Saturday, BBC One); Sincerely, F Scott Fitzgerald : A Culture Show Special (Saturday, BBC Two); Blue Bloods (Friday, RTÉ Two); Arrow (Monday, Sky One)
Over the years I've watched The Eurovision Song Contest (well, the voting part, anyway) in some quare oul' places, but this year beat them all hands down. Saturday night in Rome's Trastevere. After some bacalla and Rigatoni in a local restaurant, I took in the final hour or so of the contest on the internet in the company of a friend, his daughter and a bottle of Chianti. Oh, and Graham Norton.
Strange as it may seem, what I missed most from the show wasn't an Irish victory – we should all be totally accustomed to abject failure at this point – but the dulcet tones of the Prince of Portmarnock, aka Marty Whelan.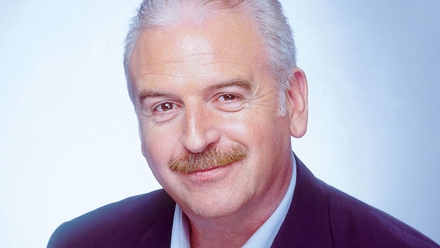 Marty's been covering the contest since, I don't know, 1869 or something. He's just a great Irish comfort blanket on such nights, now that we're no longer wooing the continent. With the feed coming from the BBC, we had a pretty good replacement in Graham Norton, although it sounded just as weird as when Terry Wogan used to do the Beeb gig, constantly referring to the UK as 'We'. Which, of course, is at it should be.
Fair play to Graham, he did empathise with the plight of the Irish entry, but by the end all I could think of was poor Ryan Dolan. It's one thing to get hammered in private, but to finish last in front of – what was it, a billion viewers across the continent? – well, I just hope he can put it behind him. I'm definitely entering next year's Eurovision, though, and am with Graham Norton on Copenhagen. It's a great spot. But can they put on as good a show as the Swedes managed last Saturday in Malmo?
In terms of contrasting with the superbly superficial fluffery of the Eurovision, BBC Two offered a pretty fine alternative on Saturday, although it dealt with the fluffy and superficial, too – only in a more intellectual manner.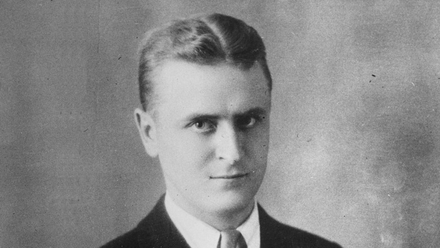 Sincerely, F Scott Fitzgerald: A Culture Show Special neatly bookended a week that began with me seeing Baz Luhrmann's film of Fitzgerald's most famous novel, The Great Gatsby. As someone who considers this book the ultimate read, I lapped up every detail of this engrossing documentary, narrated by American novelist Jay McInerney, whose Bright Lights, Big City was quite the 1980s' equivalent of The Great Gatsby in terms of summing up the times.
Using letters written by Fitzgerald to various others, this documentary pieced together the author's life, noting the many parallels between him and his most famous creation, the self-reinvented Jay Gatsby.
It was smart to use McInerney as narrator/presenter, and I'm sure it did his ego no harm either. As is often the case with writers, much of Gatsby was borrowed from Fitzgerald's own life, from the army days in the First World War, to their falling in love, to the self-reinvention that – to one degree or another – we all use to either justify our actions, hide our past, or project some fanciful public image of ourselves.
The big difference between the two – other than the obvious fact that the author was real and Gatsby his creation - was Fitzgerald's alcoholism, which brought about his premature death from a heart attack. He was only 44-years-old.
Like so many lives, Fitzgerald's wasn't the happiest, and he died before The Great Gatsby – not a great success when first released – was reappraised and lauded as The Great American Novel, and a true classic. Oh, well.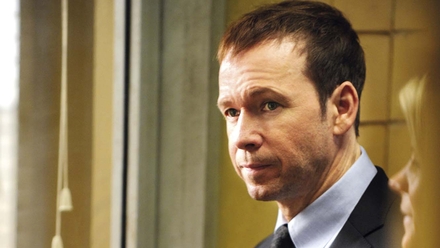 I can't see such positive reappraisal for Blue Bloods (Friday, RTÉ Two). Here's a New York-based cop drama that wears its post-911, reactionary heart on its sleeve. Between angry, rulebook-ignoring detective Danny (Donnie Wahlberg) and smug, 'I didn't get where I am . . .' daddy aka Police Commissioner Frank Reagan (Tom Selleck) there's more than enough Yankee Doodle chest-beating to go around, but there's a whole gang of gung-ho Reagans on show, with four generations meeting up for the show's ritual Sunday dinner at Frank's gaff in Brooklyn.
Sadly, the show's one saving grace, Jennifer Esposito, who played Danny's partner, Jackie Curatola, will soon disappear. She was unceremoniously sacked during the early stages of season three, as she missed work due to collapsing (she had recently been diagnosed as celiac) and went sick for a week. Says it all, really...
Last Friday's double bill once again saw Danny crossing the line between good and bad cop when a gang of rapists walked away free, and the one thing of note in the episode was that there was no Sunday grub-fest in Frank's! Later, there were more shades of grey justice as Jamie showed that he's maybe far too liberal for life as a cop (well, in this show, anyway).
The subtext is that laws and rules are all fine and dandy, but a good guy should get a bad guy by any means necessary. In other words, viva rough justice, as long as it's perpetrated for the 'right' reasons by the right side. 24 really did change things in TV, and has had a much greater influence than, say, The Wire. Here's hoping for a South Park skit of Blue Bloods.
Oddly enough, I have no problem with members of the comic world taking the law into their own hands. It's fantasy. Shows such as Arrow (Monday, Sky One) offer mere escapism rather than neo-fascist propaganda, and that's why I've really enjoyed this adaptation of the DC Comics' hero, Green Arrow.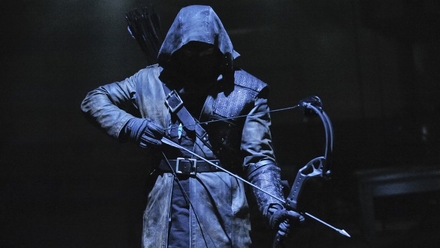 Set in the fictitious Starling City, the series follows the almost obligatory billionaire playboy, Oliver Queen (played by hunky Stephen Amell), who, after five years of being stranded on a hostile island, returns home to fight crime and corruption as a secret vigilante whose weapon of choice is, eh, a bow and arrow: a very un-American weapon of choice. Should go down well with the natives, though.
In the final episode of the first season, Arrow does battle with Malcolm (played with pantomime-like zeal by John Barrowman), the show's baddie, who wants to cause an earthquake and destroy a section of the city. And while good triumphs over evil, it comes at a cost, as Oliver loses his best mate, Tommy, who also happens to be Malcolm's son.
What's enjoyable about this show is it's an action-packed, brain-at-the-door spectacular that rattles along from start to finish. The only negative is that the island flashbacks – explaining Queen's transformation from selfish playboy to deadly vigilante – have been largely tedious, and I'm still waiting for the point of it all.
Still, it's a minor grouch. While the girls have shows such as Grey's Anatomy and Nashville for an hour's-worth of switch-off TV, the lads have Arrow. Hell yeah! Here's to season two and more of the same.
John Byrne