John Byrne watches the opening episode of new drama The Fall starring Gillian Anderson, the ongoing exploits on frothy procedural Castle, and bids a semi-adieu to his favourite serial killer, Dexter.
Reviewed: The Fall (Sunday, RTÉ One/Monday, BBC Two); Castle (Wednesday, RTÉ One); Dexter (Sunday, FX)
Do you know what? It's probably good that the weather's crap. For one thing, it offers more time to watch telly. And there's plenty worth watching, too.
Among the brand new shows that have popped-up recently, The Fall (Sunday, RTÉ One/Monday, BBC TWO) is one that has made the most distinctive start – and in a very crowded area of the TV market. A co-production between BBC Northern Ireland and RTÉ, The Fall is a whodunit with a difference as we know who the killer is from very early on and gradually begin to learn more about him, his methods, and whether he gets to kill again.
Written by the vastly experienced Alan Cubitt (whose previous include Prime Suspect II and Martina Cole's The Runaway), it dares to be brave and different and in these days of stifling conformity, that has to be applauded. Plus – if the pilot episode is typical of the five-part series – this is also a very watchable drama. And the cast's pretty strong, too.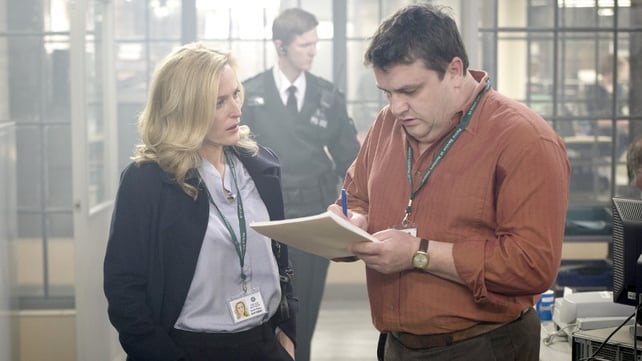 The main magnet of the piece is, of course, Gillian Anderson. The former X-Files star heads the cast as DS Stella Gibson: a red wine-sipping, forensically-minded English cop who arrives in Belfast from the London Met to try and solve a case that's baffling the PSNI.
Similar to The Killing, this is a slow, dark, broody piece of television. But while the Danish drama was all about pulling the viewers here and there before determining the killer, it's the opposite here as Paul Spector (Jamie Dornan) is revealed after a few minutes. But we don't know who he is, what he is outside of being a killer, what the rest of his life is like. That's all being revealed bit by bit.
We first see him dressed all in black and wearing a balaclava, breaking into the home of solicitor Sara Key (Laura Donnelly) and unveiling his face before leaving some women's underwear on the bed and peeling an orange for himself, cheekily leaving the skin behind, looking like a tangerine turd.
As the hour passed we learned plenty about Spector: he's a marriage counsellor who draws naughty sketches of patients and victims, a married man with two kids and an adoring wife. I guess not all homicidal sociopaths have 'PSYCHO!' tattooed on their forehead.
Anderson is as imposing as ever as Gibson – the only cop in the show who sees that two murders are linked and a third could be imminent - and it's clear that this show has the potential to be a very fine drama indeed. As the first episode comes to a close, a couple of cops call on Sara Keys to see if she's okay, blissfully unaware that Spector literally has her in his evil clutches, with gaffer tape across her mouth ensuring that her screaming can't be heard.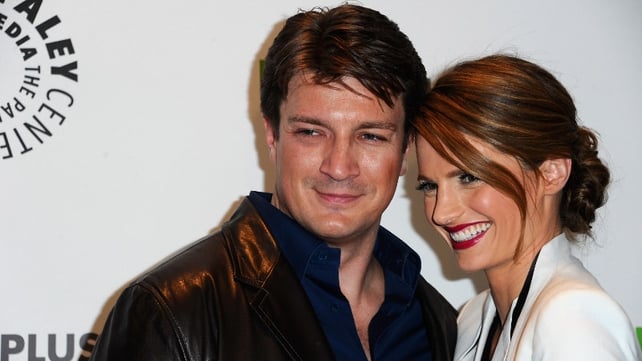 On a much lighter note, Castle (Wednesday, RTÉ One) returned for a fifth season and, as usual, RTÉ has shoved it into a graveyard shot when this show offers perfect prime-time viewing. Surely anyone who watches TV knows what Castle is about? Just in case: Nathan Fillion and Stana Katic star as a crime writer and homicide cop who team up to solves cases and work hard pretending they don't fancy each other.
Well, that shark jumped at the end of season four as Castle and Beckett started playing tonsil tennis together, and so season five episode two sees them trying to keep their latest news quiet.
It's also Beckett's first time back on the job since suspension, and the team investigates the death of a TV weather forecaster who had discovered that a local carpet-making manufacturer was using styrene in its process and releasing chemicals that caused people to have asthma symptoms. Meanwhile, entertainment reporter Kristina Coterra (Jodi Lyn O'Keefe from Prison Break) tries to seduce Castle in his apartment. All the bows got tied by the end, and it was great to see Tamala Jones back as medical examiner Dr Lanie Parish.
At this stage Nathan Fillion could probably phone-in his parts, but Castle is ideal, shoes-off, feet-up, take it easy telly that helps to unwind at the end of a day. It's not Breaking Bad, but that's the whole point. What it is is good, old-fashioned fun. And it could run for decades.
One show that's certainly coming to an end is Dexter (Sunday, Fox), which last Sunday completed its seventh and penultimate season. The final season starts soon on US cable channel Showtime, but it'll be around Easter 2014 before those of us on this side of the Atlantic can see it (well, legally).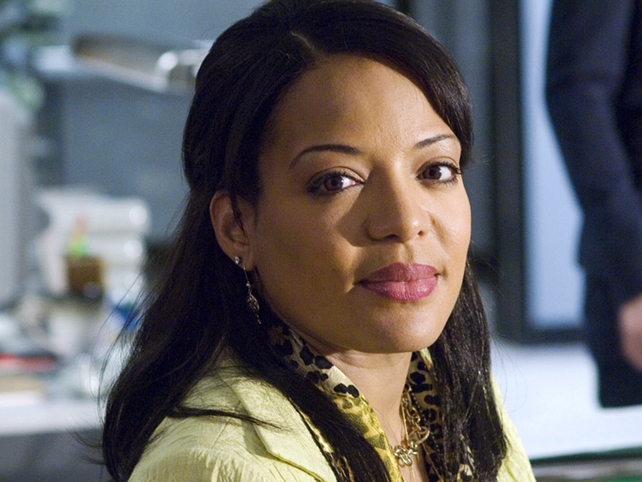 I for one am sure going to miss Dexter Morgan. Former Six Feet Under star Michael C Hall has been superb as the oddly likeable serial killer, and you just know that this show will not end on a happy note.
I binged on the last three episodes, watching them back-to-back, and it was hugely enjoyable. In case you haven't seen it, Dexter's a blood splatter analyst for the cops in Miami, but – as a result of seeing his mother butchered as a child – he became a cold-blooded killer who uses his desire for death to murder those who've escaped the rigours of the law.
The season finale certainly didn't disappoint as Dexter had a lot on his plate. The most pressing was that his boss, Captain Maria LaGuerta, had him arrested for the murder of drug dealer Hector Estrada, the man who had ordered his mother's murder. Second of all, Estrada was still alive and now knew all about Dexter's compulsion.
Ultimately, Dex caught and killed Estrada, but before he could murder and frame LaGuerta for Estrada's death, sister Debra turns up and a stand-off resulted in Debs killing LaGuerta in order to protect her blood-soaked brother. Killing is certainly a bad habit that runs in the Morgan family . . .
Meanwhile, Dexter's lover and poisoner par excellence, Hannah (Yvonne Strahovisky from Chuck), escapes prison, setting things up for next season. Will she try (again) to kill Debra to have Dexter all to herself? Or will she go after Dex because he gave Debra evidence that sent her to prison? And what about Deb and Dex? How will the murder of LaGuerta affect their relationship?
Blimey. This serial-killing's a rather complicated business.
John Byrne