This week, Charlie is upset when she realises she will be raising her child alone.
An injured O'Shea, having spent the night in Cóilí Jackie's shed, is desperate for help. 
Charlie, wanting Colm to share the joys of pregnancy, organizes her own gender reveal for him. But unbeknownst to her, Bobbi Lee has gathered the troops believing the party is for Mo. Will Charlie's pregnancy be revealed?
Tadhg is worried sick about Áine, and is doing his very best to communicate with her. An unexpected visitor soon makes them realise how much they need each other. Who is this unexpected visitor?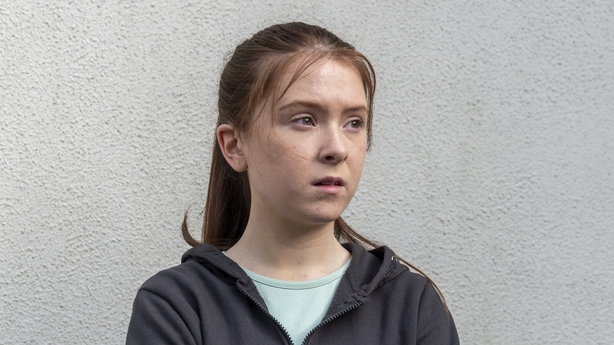 Tá O'Shea gortaithe agus tá cabhair ag teastáil go géar uaithi tar éis di an oíche a chaitheamh i seid Chóilí Jackie. An dtiocfar uirthi in am?
Tá Charlie ag iarraidh go mbainfidh Colm sult as an toircheas agus eagraíonn sí cóisir inscne linbh dó. Ach i ngan fhios di, tá leath an bhaile bailithe ag Bobbi Lee agus í ag ceapadh gur do Mo atá an chóisir. An bhfógrófar toircheas Charlie?
Tá Tadhg cráite le himní faoi Áine agus tá sé ag déanamh a dhícheall labhairt léi. Nuair a thagann cuairteoir gan choinne, tuigeann siad beirt tábhacht a chéile. Cé a thagann chomh fada leo?
Thursday on TG4: A look back at the characters Máire and Peadar Uí Chonghaile
On Thursday night, Christmas Eve, there is an engaging profile of Máire and Peadar Uí Chonghaile, always been the steadfast happy couple of Ros na Rún. When Peadar died suddenly at a function in the Ionad Pobal a few years ago, Máire's life was never the same again.
Joe Steve Ó Neachtain, who played her husband in Ros na Rún, departed the popular series in 2016. He had played Peadar since the first episode of the Irish language soap aired in 1992.
Sadly, Joe Steve passed on in January 2020. A celebrated writer, actor and activist, he was born in in Cré Dhubh, An Spidéal in 1942. His novels, short stories and poetry were published to much acclaim. Productions of his inimitable plays also won him fame, both in Connemara and further afield.
Joe Steve was a hard-working driver of the Gaeltacht Civil Rights Movement and his efforts on behalf of the language led to the setting up of Údarás na Gaeltachta and Radió na Gaeltachta.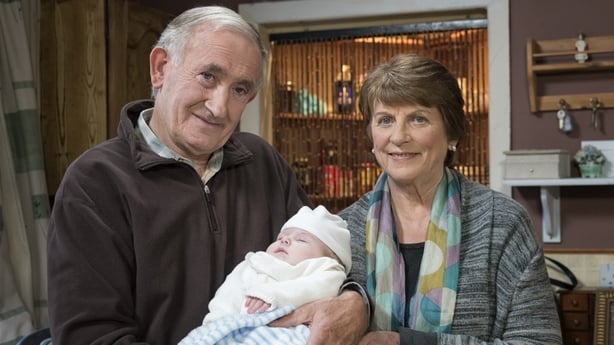 In this survey of twenty years in the lives of this blissful couple, residents of Ros na Rún recall notable moments and memorable episodes. Micheál talks about how bossy Máire was with Peadar, while Berni opens up about her once upon a time mother-in-law from hell. 
Ba iad Máire agus Peadar Uí Chonghaile an lánún ba shona i Ros na Rún i gcónaí. Nuair a fuair Peadar bás go tobann san Ionad Pobal cúplá bliain ó shin, thit saol Mháire óna chéile.
Ag féachaint siar tharr na mblianta, déanfainn cuid de phobal Ros na Rún cur síos ar an gcúplá sona seo. Labhraíonn Micheál faoi chomh tiarnasach is a bhí Máire le Peadar. Freisean, déanann Berni cur síos ar a máthair chéile.
Dé Máirt, Déardaoin, TG4, 8.30pm
Ros na Rún, TG4, Tuesday, December 22, and Christmas Eve, 8.30pm