Mo is not excited enough, as Colm sees it, about the impending birth. Laoise is excited about the launch of her honey business and Rory fights to keep his marriage.
O'Shea thinks there is definitely a connection between the stolen credit card, the CCTV getting wiped, and Frances's murder. All she needs to do now is find the culprit. 
Mo and Colm have their first baby scan today and Mo is hugely relieved that all looks well. Colm wishes Mo would tell Tadhg about her pregnancy, but she refuses. 
Rory and Emma are on shaky ground. Emma is concerned by how invested Rory seems in Michelle, and thinks it may be time for them to go their separate ways. 
Caitríona's roots need doing, but wanting to prove to Vince that she is capable of saving money, enlists Bobbi Lee to dye her hair. Will Caitríona regret this decision, or will this be the least of her worries today?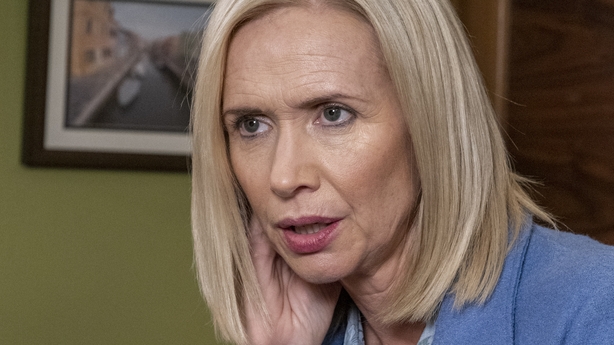 Meanwhile in more serious territory, Caitríona is worried she may be blamed for Frances death. She scans through old footage on her Vlog, hoping to find footage that will prove her innocence. 
Malachaí discovers poor Áine is being bullied. Wanting to lift her spirits, he regales her with stories about her mother, before showing her the engagement ring he had bought for her. Áine however thinks Malachaí is giving her the ring and skips off with it. 
Colm, worried Mo is taking too much on behind the bar, insists she tell Tadhg that she is pregnant. Will Mo tell Tadhg her good news?
Laoise is launching her honey business today and is hoping all will go to plan. 
Ros na Rún, TG4, Tuesday, Thursday, 8.30pm; omnibus edition Sunday, 7.30pm