Mack's heart is broken, Malachaí proposes to Frances and Colm gets some great news this coming week on Ros na Rún.
Andy, now a free man, returns to Ros na Rún and causes upset. Frances is worried he has come back to seek revenge and seeks safety from Tadhg. Fiach plans on proving to Mack, that Dee did gaslight Katy.
Colm's eagerness to help O'Shea investigate the Ionad Pobail credit card soon wanes, when he discovers the stolen credit card is in his bag. Will Colm tell O'Shea he found the card? Briain warns Sorcha not to open her mouth to Berni, or the Gardaí, or there will be consequences.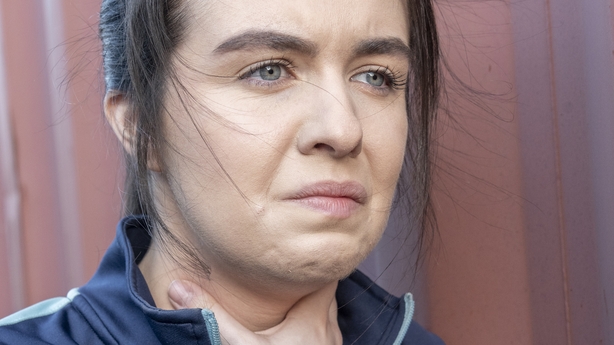 Malachaí's surprise proposal is the least of Frances worries today as she also has 'run ins' with Vince, Mo, Rory, Briain and Andy. While on a call to O'Shea, Frances is attacked. Mack realises he needs to be one step ahead of Dee, in order to ensure he has full access to Bláithín. But unbeknownst to him, Dee has realized what his plan is.
Peatsaí is struggling with having to inject himself daily. Despite Máire's assurance that all will be fine Peatsaí cannot get himself to do it. Dee believes Mack has forgiven her until she overhears a conversation he has with David. 
Ros na Rún, TG4, Tues, Thurs, Omnibus Sunday