This week on Fair City, Dean is heartbroken in the wake of Tessa's death and Dearbhla accidentally makes Dean's heartbreak worse.
Katy tells Eoghan she's leaving Carrigstown after Tessa's funeral and encourages Eoghan to do the same. Eoghan later steels himself to tell Fionn about Tessa.
Yates fails to get a confession from Ciarán. Eoghan gets an ultimatum when he visits Ciarán in prison.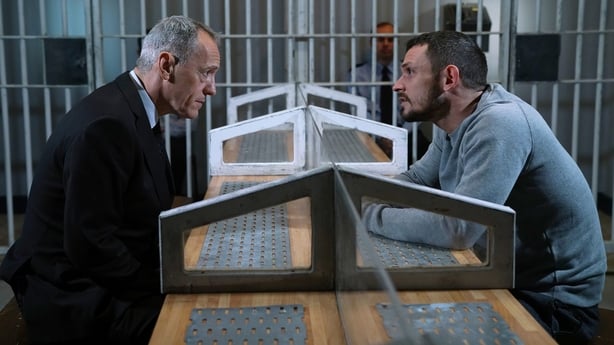 Cass persuades Dean to attend Tessa's wake. Dean stars to open up to Dearbhla about his grief. They share a charged moment and later end up kissing.
Dean struggles with Dearbhla's sympathy after they spend the night together and pushes her away. Mondo forces Dean to confront his feelings and Dean and Dearbhla connect in their grief.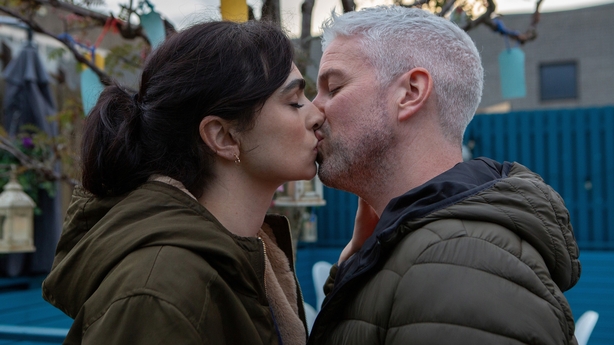 On the morning of Tessa's funeral, Eoghan hides his heartbreak from Fionn. Ciarán is desperate to go to Tessa's funeral.
Eoghan finds out that Emmet was attacked in prison. Ciarán refuses to cooperate with Yates and Eoghan refuses to give in to Ciarán's demands.
Meanwhile, Damien is suspicious of Will's explanation for the busted door and advises Cristiano to leave Will. Will scuppers Damien's plan and Cristiano asks Damien to leave him alone. Damien gives Will a warning.
Later, Will causes Cristiano to strike out in self-defence. Damien fails to persuade Mairead that Will is abusing Cristiano. Will prepares to explain his injury to Mairead and insinuates that Cristiano is the abusive partner.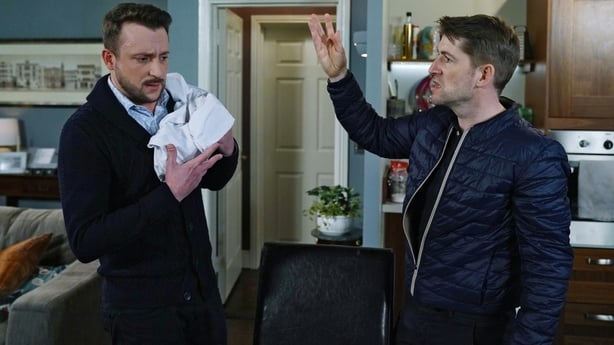 Will promises Cristiano he will tell Mairead the truth. Will continues to mislead Mairead about Cristiano but Damien is suspicious.
Cristiano is shocked to find out Will is still lying about him. Will talks himself out of trouble and then manipulates Cristiano into lying for him.
After hearing Will leave a heartbreaking voice message for Phoebe, Cristiano tells Mairead and Damien that he attacked Will. Cristiano struggles in the aftermath of his lie and Damien's plans to ambush Will backfire spectacularly.