This week on Fair City, Eoghan worriedly waits for news of Rose but Yates has very little to go on.
Katy agrees to meet Ciarán, on the condition that he let Rose go. When Tessa finds out about the plan she insists on going with Katy.
The pair arrive at Ciarán's squat and he draws a knife, terrifying them. Katy tricks him into putting down the knife and Tessa manages to grab it. Ciarán overpowers Tessa but Rose manages to escape in the melee.
Ciarán ties up Katy and Tessa and decides to play God with them. Katy comes up with a plan to escape and Tessa puts it into action. However, she doesn't manage to get Ciarán to untie her.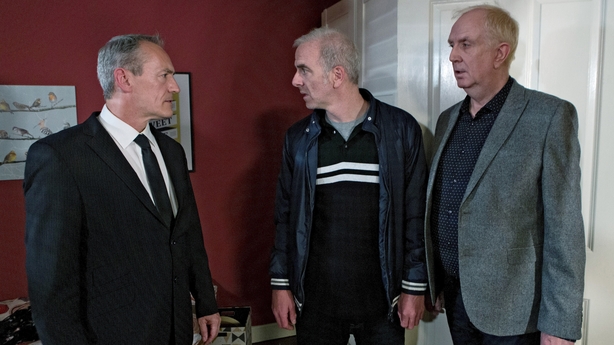 Rose returns home but can't remember the location of the squat. Meanwhile, Katy tries to persuade Tessa to tell Ciarán what he wants to hear but she can't go through with it.
Ciarán tells Katy she's going to be the one who dies and she pleads for her life. Yates finds a clue about the location of Ciarán's squat from Rose.
As Katy's time is nearly up, Ciarán lets her leave a voicemail for Eoghan, but the Gardaí arrive and he is forced to change his plans.
The situation takes another shocking twist when he accidentally stabs Tessa.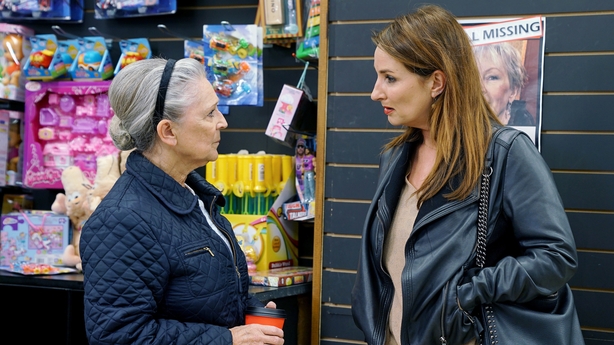 Elsewhere, Carol tells Nora the financial problems that Robbie has left behind. Ray comforts Nora as she tries to make sense of Robbie's death. Carol tells Nora she wants nothing to do with Robbie's ashes. Nora tries her hardest to convince Carol to forgive Robbie.
Later, Carol discloses where Robbie wanted his ashes scattered. Robbie arrives at his final resting place and Nora and Jack scatter some of his ashes.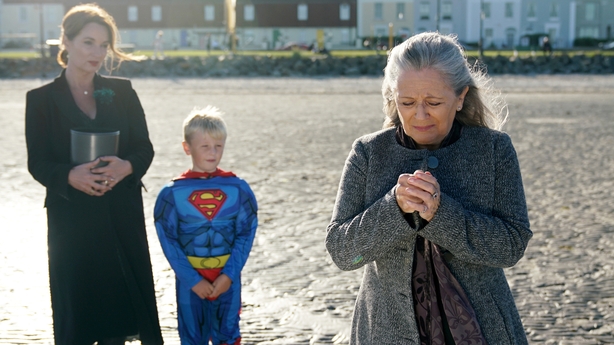 And Paul is shocked to discover that Hughie is drinking again. Paul and Barry close McCoy's for the day so they can talk Hughie out of his stupor. Hughie later offers to sell Paul the pub, and Paul makes him an offer.
When Hughie wakes up from his drunken slumber he is appalled by the unfair deal he struck with Paul.