This week on Fair City, Sharon and Hayley talk about Hayley's new job opportunity while Anto keeps his worry to himself.
Darragh tells Sharon about Ger's role in Hayley's job opportunity. Later, Anto tells Hayley about Ger's role securing her job interview. Sharon resorts to desperate measures to stop Hayley getting the job.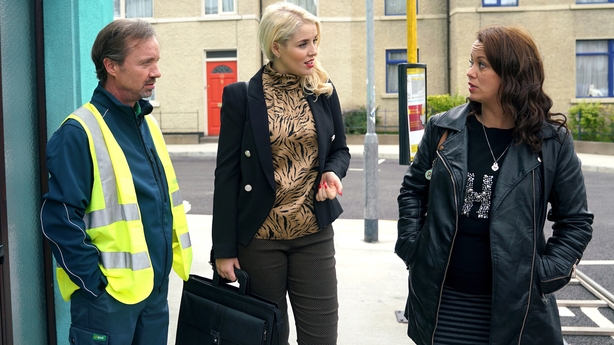 Fiona cranks her money laundering scheme up a gear with Barry unaware of her motives. Barry plays right into Bob's hands by lashing out in public.
Elsewhere, Damien and Mairead take in a tense moment between Cristiano and Will. Laura advises Damien to drop his grudge against Will.
Will turns on the charm for Laura but is left reeling when Cristiano admits his feelings. Will takes a gamble and finishes things with Cristiano.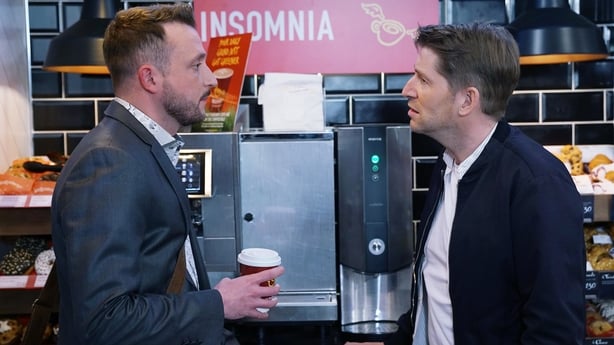 Meanwhile, Ciaran, posing as Tessa, texts Katy on Tessa's missing phone. Tessa finds a troubling message from Ciaran in the apartment and is left worried. Ciaran goes to the Station bar to stalk Katy, but Tessa drags him out of there before his cover is blown.
Ciaran later uses Alex to give Katy a letter from him, and Katy is horrified when she receives the letter. Katy tells Tessa how angry she is about Ciaran, and Tessa secretly records their conversation. Tessa confronts Ciaran with the recording, who is left furious when he hears it.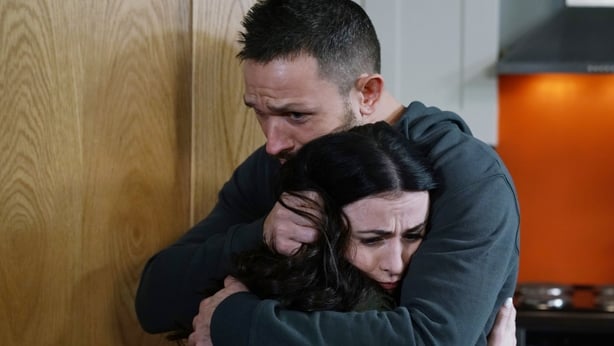 Katy finds out Ciaran is alive and guesses where he is. Ciaran is stunned to find Katy in Tessa's apartment.
Katy comforts a sorrowful but Ciaran, but secretly calls the guards. Tessa realizes what Katy has done and phones Ciaran to warn him.
Katy is left reeling from the aftermath of seeing Ciaran. Tessa is later arrested for harbouring Ciaran, and a reporter films Tessa being taken away to the Garda station.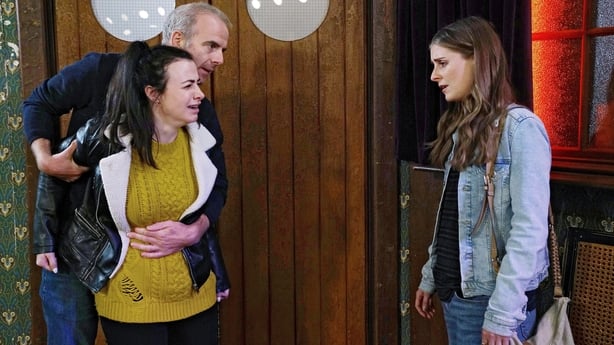 Katy is distraught when she finds out Tessa has been released, and publicly lambasts Tessa in the Station.