This week on Fair City, Mairead becomes suspicious of Will.
Damien assures Will his lie will be exposed and Will is shocked when Mairead asks him if he's lying. Will turns the table on Mairead and gets her back on side.
Later, Dolores advises Damien to lie to get Maired back and Damien tells Mairead that he did hit Will. Mairead tells Will of Damien's admission of guilt and forces them to make peace.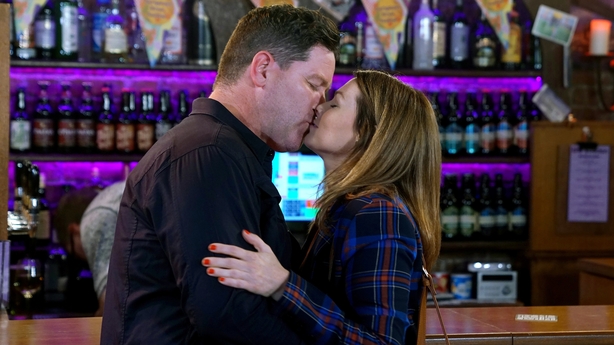 Mairead tells Damien she is willing to give him another chance on the condition that there are no more lies.
After seeing Mairead and Damien back together, Will leaves a vicious voicemail for Cristiano.
Elsewhere, Melanie feels guilty as she and Alex talk about life in Armenia. Mairead notices Alex's heartbreak over leaving Dublin.
A devastated Melanie tells Alex he can stay in Dublin, and they share a sad farewell.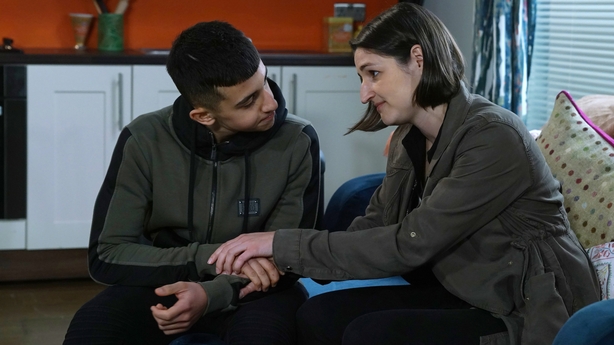 Ciarán is revealed to be Tessa's mystery buyer. Ciarán befriends Alex as the buyer of the apartment and Tessa is bewildered when Alex tells her he met her prospective buyer. Tessa is shocked to find Ciarán in the apartment.
Meanwhile, Nora worries over what Barry will tell Deegan. As Carol gets Andy to open up about his past, Nora drops a bombshell.
Barry tells Nora what he wants in return for keeping Nora's secret. Barry persuades Andy of his innocence, leaving Nora shocked as she realises she attacked the wrong person.
Andy is surprised when Barry makes him an offer. Barry assures Carol he won't implicate Nora in the attack, and tells Nora he has forgiven her. Later, Nora enlists Barry to help get justice for Andy and Robbie.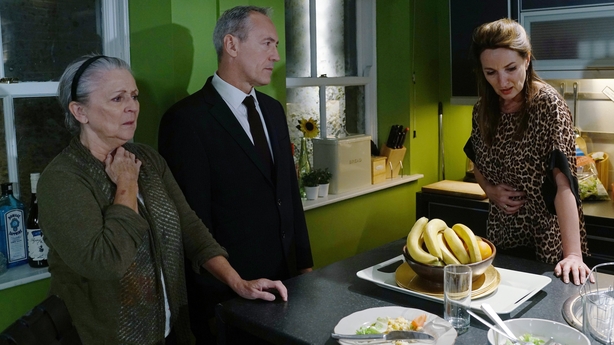 Carol is annoyed that she hasn't heard from Robbie. She covers her worry over Robbie in front of Barry. 
Nora and Carol later get devastating news – Robbie has been killed.