This week on Fair City, Carol rallies the troops as the final festival preparations get underway.
Bob suggests Renee extend an olive branch to Dolores, and Renee makes peace with her by donating her wedding dress again, leaving Bob upset.
Elsewhere, a phone call with Cristiano makes Will feel lonely and isolated. Things are going better for Mairead and Damien who share a tender moment after she admits her feelings for him. Will's isolation escalates when Cristiano later doesn't answer the phone and he finds out Phoebe is leaving to take up a hockey scholarship in France.
Later in the week, Damien and Maired have fun dressing up for the "We Are Family" competition. Phoebe tells Will that Damien is a good guy, and Will makes a veiled threat to Damien.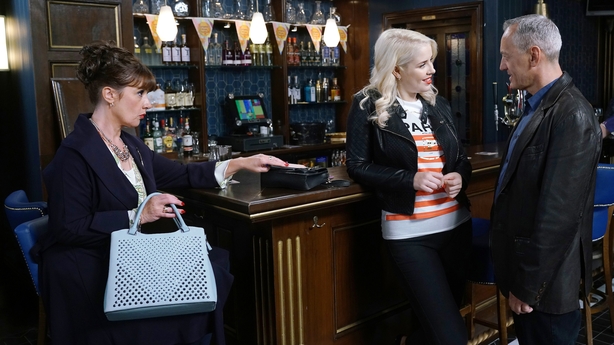 Meanwhile, Sharon is shocked to see Ger in Phelan's and makes a quick exit. Ger steals Hayley's phone and Sharon warns Ger to stay away from her family. She is left reeling from Ger's unexpected reaction...
Later, Anto and Sharon find an unwanted guest has joined their family dinner and Ger is revealed to be Sharon's sister. Anto and Sharon worry about what Ger wants. Ger demands Hayley know who her real mother is, leaving Anto and Sharon stunned.
Ger later readies herself for telling Hayley the truth. Sharon, about to tell Hayley, changes her mind at the last minute. Sharon panics as Ger shows up at Sharon's birthday bash.
Sharon and Ger square off back at the Collins'. Sharon tells Ger that if she really loves Hayley, Ger should walk away.
Yates gives Hayley a birthday kiss.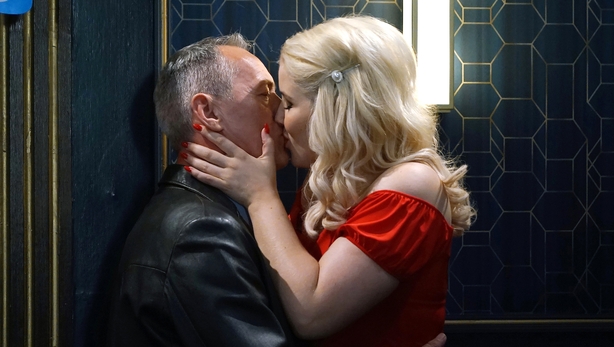 Barry O'Hanlon returns home and has a warn reunion with Paul, telling him he plans on living in Carrigstown.
Orla brands Barry a murderer in public and he realises he won't find it easy settling back in. Andy gets worrying information about Barry from Katy, but Barry is adamant he won't be driven out.
Later, Decco attacks Barry at the festival and Andy tells Nora that Barry beat him and Robbie as children. Nora tells Carol about Barry's role in Robbie and Andy's past. Barry visits Denzo in prison, leaving Denzo traumatised.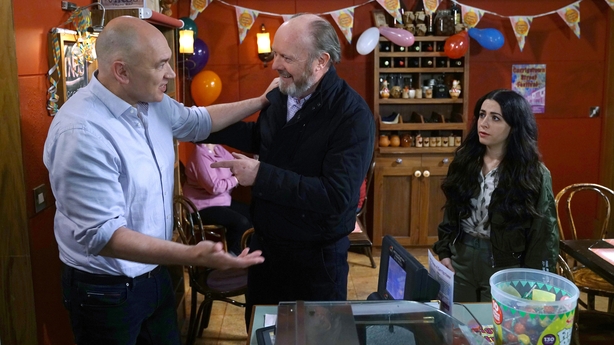 Orla is on the warpatch when she sees Barry working in Vino's. Decco lunges at Barry after getting a disturbing phone call from Denzo.
Barry tells Paul that Andy's accusation is a case of mistaken identity. Andy attacks Barry...