This week on Fair City, Will apologises to Damien, but Damien is wary of him.
Will plays clever as he joins the football team and Maired is surprised to see Will being part of the team and becoming friendly with Damien.
Will is on the backfoot when Mairead is adamant that the separation is going ahead. Later, Will plays down his resentment about Damien to Laura.
Mairead warns Damien that Will isn't to be trusted. Will has to play along as Mairead seizes her opportunity to get the separation going.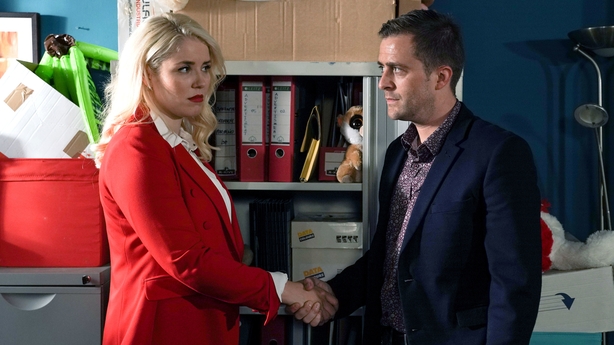 Later, Damien encourages Phoebe to spend more time with Will. Will and Phoebe argue about Damien.
Will and Damien confront one another but have to cool it when Phoebe arrives. Damien regrets his anger towards Will but Mairead is worried.
A truce between Damien and Will makes Phoebe suspicious.
Elsewhere, Hayley applies pressure on Mondo to accept the deal. Mondo is conflicted when Hayley offers him a new deal, and Mondo demands full ownership of Comet for it go ahead.
Hayley finds a new target in Paul be he rejects the offer. Mondo tells Hayley his offer still stands and she later accepts.
Sharon is furious when she finds out Hayley has sold Comet. Hayley fails to change Sharon's mind about the move.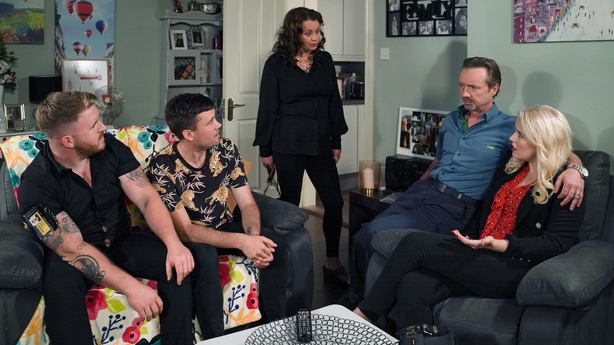 Meanwhile, Paul and Ruth are putting on brave faces for each other as Fiona presents Ruth with her new school uniform.
Melanie feels she should tell Paul her worries about Ruth. Fiona reassures Paul he's doing the right thing.
With Fiona's encouragement, Ruth lies to Paul about being excited at going to boarding school.