This week on EastEnders, Ben throws a surprise party to welcome Phil home, but Phil is less than impressed by his efforts and once everyone leaves, he confronts Ben about his argument with Jay in the hospital.
Ben denies any argument but rushes to warn Jay. Unfortunately, Phil gets there first and asks Jay what happened.
Shirley later visits Phil at The Arches where he reveals he's remembered something…
At the Slater's, Kat is alarmed to find Phil waiting for her in the kitchen, and he demands answers from her.
Elsewhere, Max and Ruby make plans but when Ruby leaves, Jack questions if Ruby is expecting Abi to be there, but Max insists everything is fine.
Ruby later returns to spend some time alone with Max but is less than impressed to learn Max has Abi.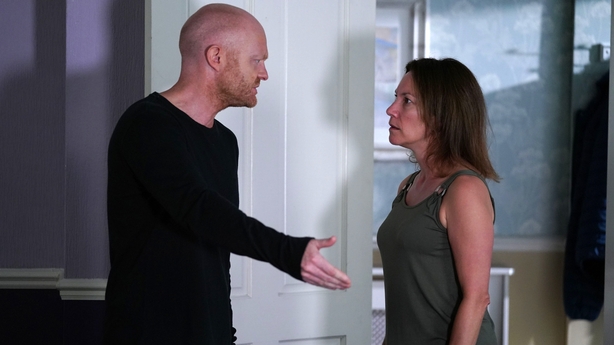 Later, Rainie and Max row over their arrangements with Abi, and when Ian and Kathy get involved, a huge argument ensues.
At the E20, Mel's good mood is ruined when she gets a worrying call – Hunter is being moved to another prison.
Meanwhile, Sonia and Callum discuss plans for the wedding. Callum is alarmed to hear Stuart believes he's going to be his best man. Callum struggles to break the news to Stuart...
As Callum helps Ben with a new lead on finding Louise, Phil continues to search for answers about what happened on the night he was attacked.
With Phil getting closer to the truth, those involved fear the worst and it's only a matter of time before both Ben and Kat find themselves being confronted by Phil.
But will Phil discover the truth?