This week on Fair City, Lee tells Hayley the dire consequences of her standing up to Aidan.
When Sharon and Anto pry, Hayley tells them Darragh is getting cold feet about the wedding.
Darragh tells Erica he needs some time out, and Hayley comes up with a plan to get them back together.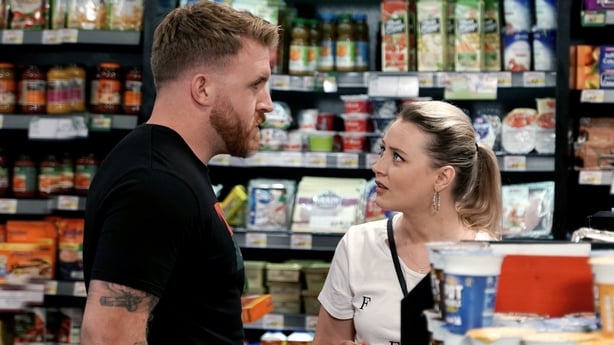 Later, a mystery biker throws a brick through the Collins' window.
Hayley tells Anto and Sharon about Aidan and they're furious with Lee.
Sharon devises a plan and goes to meet Aidan. When Aidan turns the tables on Sharon, she demands to meet his boss.
She later tells the family they're moving out of Dublin and Anto gives Sharon his full support.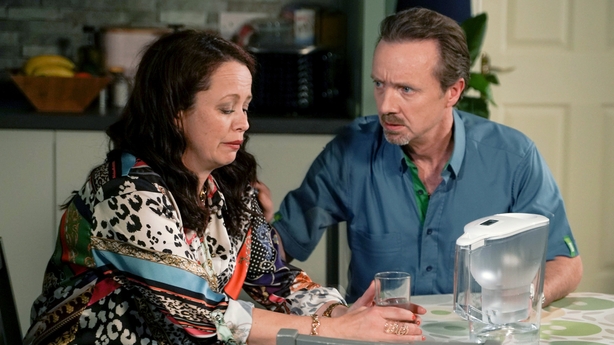 Elsewhere, Fiona pretends to be happy to help Paul out with Ruth's extra-curricular schedule. Fiona tells Paul that Ruth is being bullied and suggests a new school might be the solution. Melanie is shocked when Paul tells her of Ruth's wish to go to boarding school.
Melanie later tells Cass that Fiona is scheming against Ruth, but Fiona walks in on the conversation.
Sean and Tessa worry that Dearbhla has gone AWOL. Tessa is relieved when Dearbhla shows up, but tensions are brewing between them.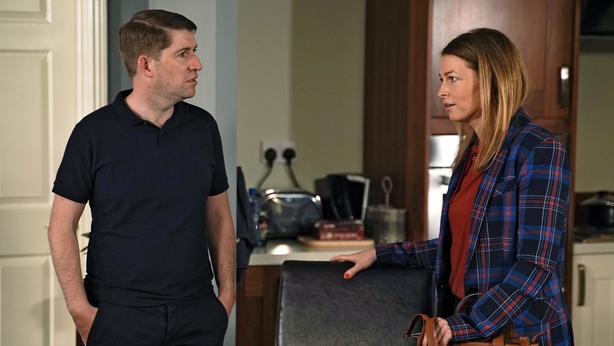 Meanwhile, Will's attempt to paint Damien as a cheat backfires with Mairéad.
Damien comes clean to Mairéad and warns her to tell Will of her future plans.
Will is shocked when Mairéad insists on getting a separation agreement. Mairead takes drastic action to get the separation started.