It's a dramatic week on Emmerdale this week as Kerry and Amy unwittingly cause a fire at the factory, there's a Wild West murder mystery fundraiser for the local hospital, and Victoria is devastated when Lee comes back for money and an apology.
Coming up on the soap, Bernice convinces Liam to attend the fundraiser after telling him she's given him the role of the sheriff.
Nicola is upset she's not the sheriff, but Bernice whispers that she's planning to propose to Liam later.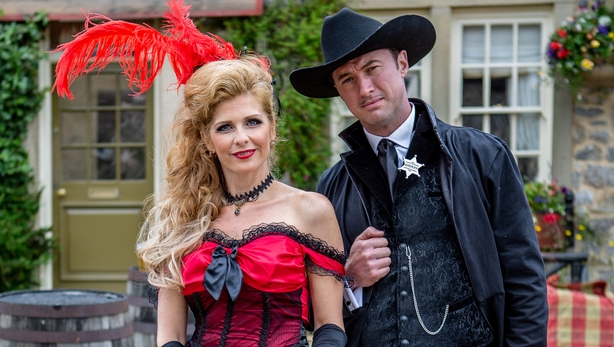 Kerry finds herself locked up in the salon 'gaol' and is appalled when her daughter Amy is locked in with her to try and fix up their differences, will it work?
Sheriff Liam later announces there will be a surprise at the end of the day but even he doesn't know what it is… Will Bernice's proposal go to plan?
Elsewhere, Victoria experiences stomach pains and goes to the hospital with Robert to have a scan where Robert becomes teary at seeing the sonogram of his niece or nephew for the first time.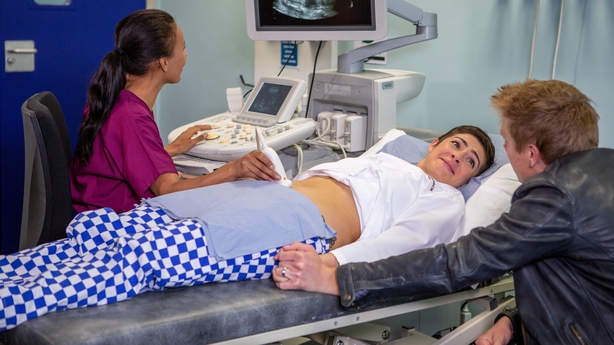 Victoria is later shocked when Lee suddenly demands compensation and a full public apology from her. Diane tries to convince Victoria paying off Lee is the best option.
Meanwhile, Amy and Kerry are desperate to get the money they need to pay off someone Amy stole from in Belfast. Kerry decides to rob the charity money in the factory safe and sets off the fire alarm in the process.
Kerry realizes she was caught on CCTV and she and Amy head back to cover their tracks. However, they inadvertently cause a fire while sabotaging the CCTV.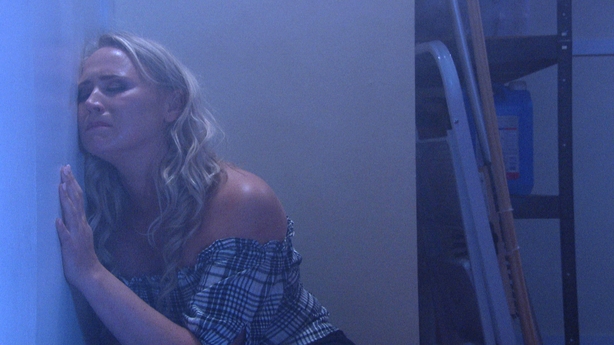 Locked in the storeroom, a panicked Tracy tries to get out as the fire rages…