This week on Fair City, Heather leaves Hughie a memento and confesses that she doesn't want Renee to go to Brazil.
The pressure for Brendan to leave intensifies after Fiona unexpectedly shows up looking for him.
Heather tells Renee not to come to Brazil and they share a teary farewell. After Heather leaves Carrigstown, Hughie realises he's all alone.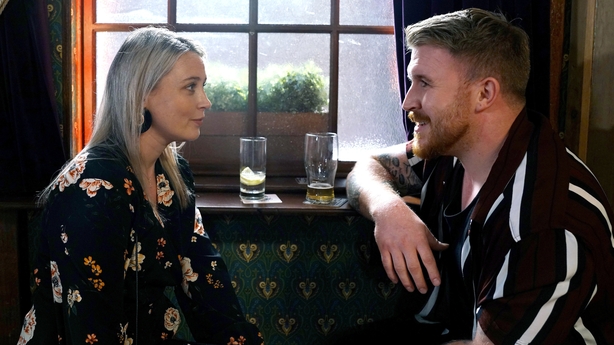 Elsewhere, Sharon is pleased at how Darragh and Erica's relationship is progressing. Darragh and Eria share a tender moment thinking of the future. He proposes to Erica, what will her answer be?
Erica is later shocked to see Philip, the ex that jilted her at the altar. Darragh is concerned at Erica's reaction to seeing Philip. Erica refuses to listen when Philip tells her she was the one who called things off.
Meanwhile, Charlotte is stunned when Julia Balinksi arrives on the run from a dangerous man. She agrees to let Julia stay if she hides from Decco. Dearbhla later discovers Charlotte is harbouring Julia and wants to help them.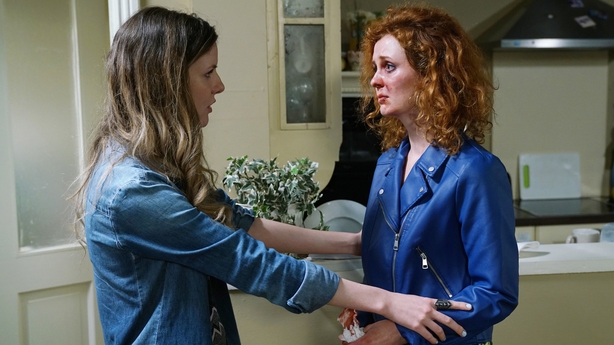 Dearbhla tells Decco about the situation and he confronts Charlotte and Julia. He is worried about baby Sam and wants Julia to leave. Will he agree to help her?
Later, Julia tells Charlotte and Decco why she's reluctant to leave. Dearbhla and Carol admire Charlotte's courage in helping Julia.
Decco and Julia bond as Julia tells him of her past. Julia puts her escape plan when she gets in touch with someone still in Ritchie's clutches. Charlotte and Decco prepare for the next step of Julia's plan.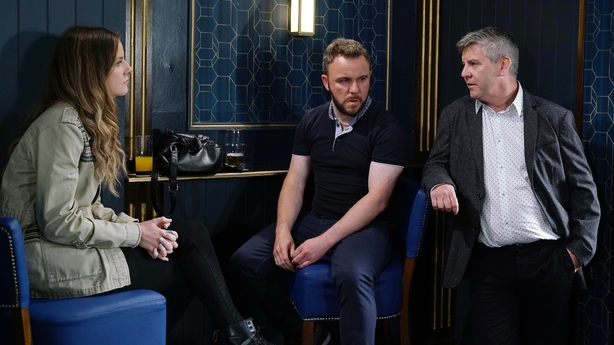 Ritchie appears to scupper the plan and Carol tells them they're in over their heads.