This week on Emmerdale, a knowing Jacob lures Leyla and David to the cafe when he baits them with a message to their fake account.
David is soon forced to confess that he's behind the fake account.
Jacob feels betrayed, but when Pollard steps in to try and resolve the situation, he becomes breathless, leaving Jacob and David panicked.
The next day, the pair resolve to keep Pollard stress free, and David is encouraged by Jacob's loyalty.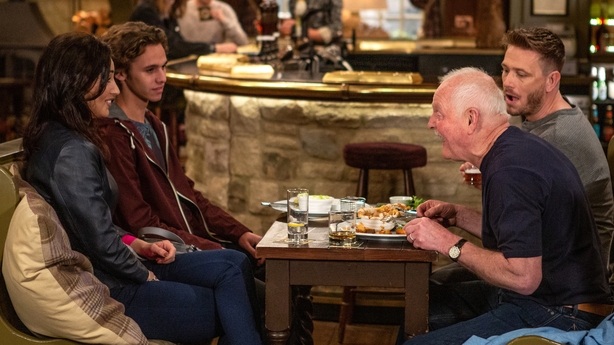 Leyla is shocked to see them getting along, and begins to form a plan...
Elsewhere, Kerry convinces Amy to have a girlie afternoon with her and Tracy, but Amy and Tracy spend most of their time making barbed comments to one another about Nate.
Later, Kerry heads to the pub where she starts to cause trouble. Amy is horrified to witness her behaviour and their relationship looks to be in tatters...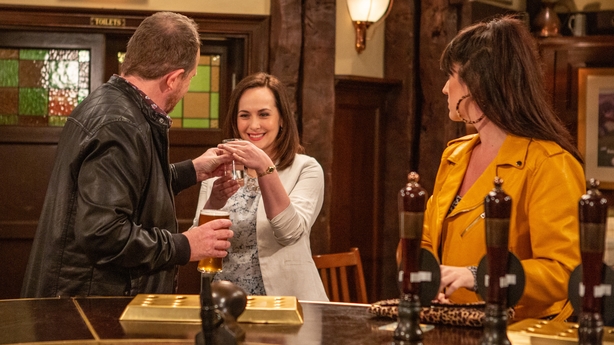 When Moira hears Amy and Nate are arranging a date she warns Amy off Nate so Amy cancels on him. Later, Nate is furious when Amy confides in him that Moira had a word with her.
Meanwhile, Victoria is hell bent on leaving the village and she and Diane prepare Keepers for an estate agent viewing.
Lee's mother Wendy arrives and is adamant she wants to be part of the baby's life and says Lee may go for custody...