This week on Emmerdale, Lee's mum Wendy follows Victoria into the Woolpack toilets and accuses Victoria of spreading "lies" about her son.
The next day, Lee accuses Victoria of being behind the posters that got him fired. Victoria takes off and calls Robert, who rushes to help her and has to be restrained from hitting Lee.
Lee and Wendy make their way to Mill Cottage where they force their way in. Victoria makes to run upstairs and falls. Diane is concerned and lets slip that Victoria is pregnant, stunning Lee and Wendy. Has Diane made matters worse?
Elsewhere, Pollard is angry to see what he wrongly assumes is an intimate exchange between Bear and Faith. Later, Bear puts on a wrestling display for Paddy's birthday, but when the display fails Pollard challenges Bear to a fight.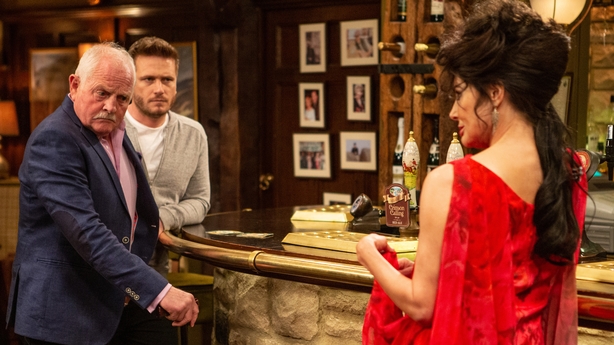 Faith stands between them and Pollard leaves humiliated. Faith is upset she has lost the man she loves. The next day, Faith is determined to show Pollard what he's lost and gets dressed up to go to the Woolpack. Will she succeed in winning Pollard back?
Meanwhile, David is concerned when he receives a call from the prison confirming that Jacob has been trying to contact Maya.
When Jacob and Pollard visit the shop, David desperately tries to build bridges with Jacob but despairs when he leaves.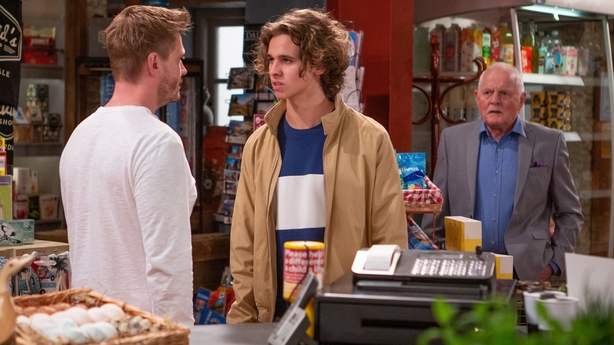 Pollard tells David he'll find a way to get through to Jacob. David picks up a games console controller, determined not to give up. He decides to set up an online gaming account and searches for Jacob's tag.