This week on Fair City, Jackie and Hughie try to look forward to their honeymoon but Hughie admits to Renee that things are very bad between them.
Dolores has little patience with Jackie when she tries to downplay the kiss. Doug is taken aback at Pete's hostility to Jackie. Jackie tells Hughie her true feelings for him.
Hughie later rejects Heather's offer of help. Hughie agrees to a cover story to stop gossip. Doug confronts Hughie but leaves when he sees how broken he is.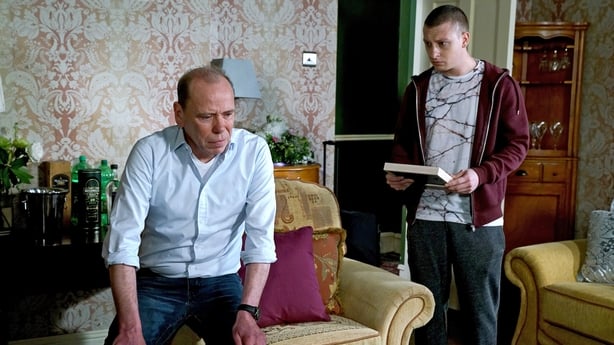 Elsewhere, Jane decides to do some investigating on Fiona and reels in Melanie to help.
Jane takes advantage of Tommy's annoyance towards Fiona to plot revenge. Melanie is suspicious when Fiona slips away just before the journalist interviewing Paul arrives at the house. Jane teases the journalist with talk of Paul's past. Fiona and Paul concoct a plan against Jane.
They kick off their game by luring Jane into a false sense of security. Fiona accuses Jane of taking advantage of Paul's "feelings" for her to break them up. Paul leads Jane to believe he still has feelings for her.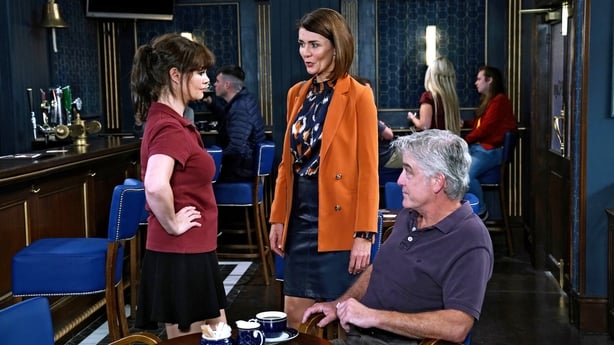 Fiona and Paul later spring their trap on Jane and Fiona admires Paul's ruthless streak.
Meanwhile, Tessa flirts with Dean but Dearbhla warns her that Dean is a charmer. Tessa asks Dean out for a drink using a business tie-in between Hot Pots and the Helping Hand as an excuse.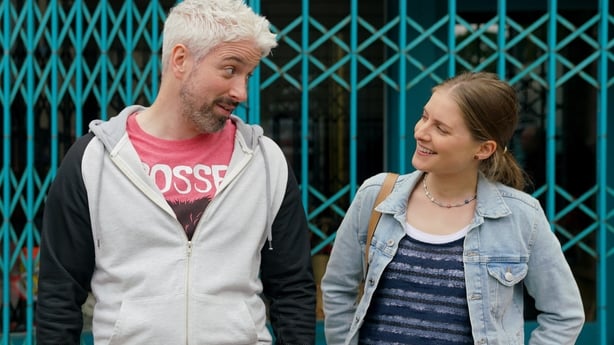 Dean isn't impressed with the idea and leaves her disappointed when he doesn't stay for a drink. Dearbhla encourages Tessa to give it another shot with Dean.