This week on Fair City, Hughie and Jackie buckle under the weight of the rumours.
Hugh tells Bob and Renee they need to shut the gossip down for Jackie's sake.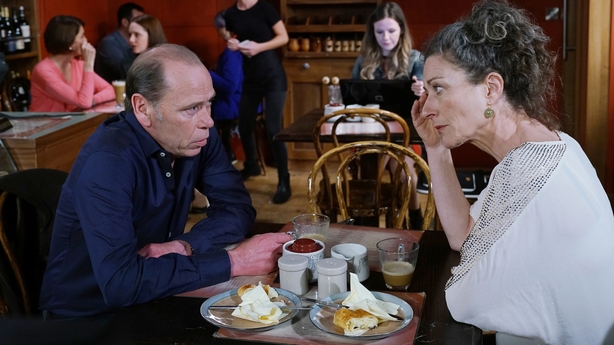 Heather tells Ellie that she and Hughie are in love. Hughie and Jackie share a moment as they vow not to let Heather come between them.
Later, Hughie gives Heather an ultimatum about the wedding. While chatting to Heather, Doug lets slip that Pete and Jackie shared a kiss, and Heather is bolstered by this new knowledge.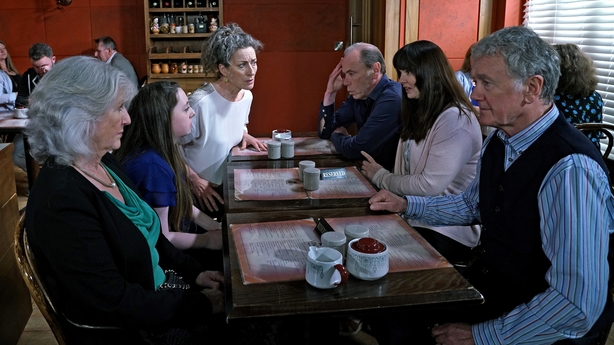 Jackie and Hughie's wedding day arrives. The ceremony is interrupted when Heather barges in and halts the wedding. After dismissing Heather's accusations, Jackie insists the wedding continue. Heather concocts a plan to try and prove Jackie doesn't love Hughie.
Doug later plays down Heather's accusation. Hughie confronts Jackie, who admits to kissing Pete. Hughie thinks there's more to the story and rushes off to confront Pete.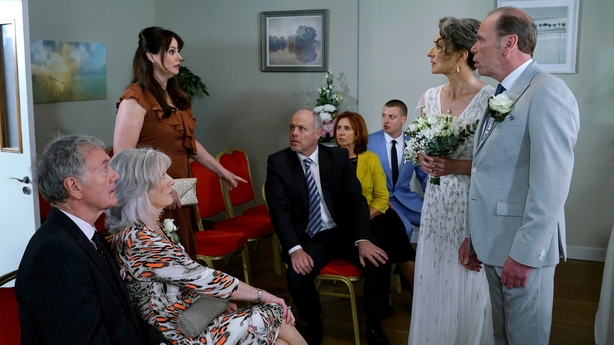 Pete admits kissing Jackie, leaving Dolores in shock. Pete denies there are any feelings between him and Jackie.
Elsewhere, Paul tells Fiona to move her bag of money. Fiona suggests using her contacts to speed up Paul's venture.
Fiona gets personal when Jane gives her parenting advice. Jane hits back at Fiona with some barbs of her own. Fiona threatens Melanie to watch her step but Melanie has the last laugh. Later, Fiona pushes Jane over the edge.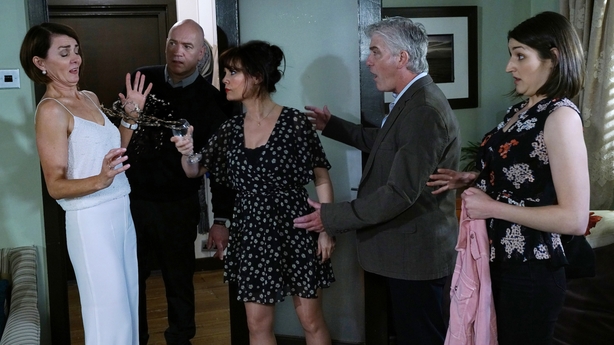 Decco and Sharon decide to break the impasse between Charlotte and Hayley. The pair are forced to spend time together under false pretences, with good results.
Meanwhile, Will hides his back pain from Cristiano. When he hurts his back again, Will downplays it to Mairead. Will's injury worsens but he swears Mairead to secrecy. Cristiano gets the wrong idea when he sees Will and Mairead together.