This week on Emmerdale, Kim turns up at Butler's farm to talk to Moira but Moira rejects her offer of money for the farm.
When Kim falls in the mud, she's humiliated and Moira worries that it could fall back on Cain.
The next day, Kim simmers when the village vets practice reject her offers of a contract with her equestrian centre, especially as it's clear Moira was involved.
Kim and Moira face off in the pub and Cain knows this is dangerous territory, especially as Graham has left.
Later, Kim is thrown to receive a note from Graham but composes herself when Cain arrives. She tries it on with him but he calls her bluff.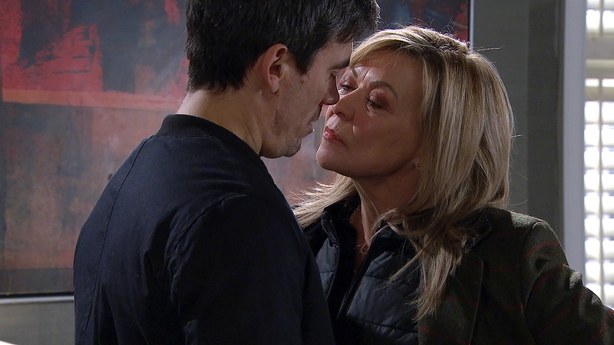 When Graham returns, Kim shares her plan to destroy Cain's life and Graham is disturbed...
Elsewhere, Rhona struggles with the menopause and wants to hide it. When her emotions get the better of her during Leo's visit, she tries to play it down but Pete is not convinced by her explanation.
When she tries to conceal her hot flushes, Pete starts to figure out the truth.
Marlon tells Paddy he needs to tell Rhona about Chas' pregnancy before someone else does. She seemingly takes the news well, but later Marlon is shocked to find Rhona distraught and in floods of tears.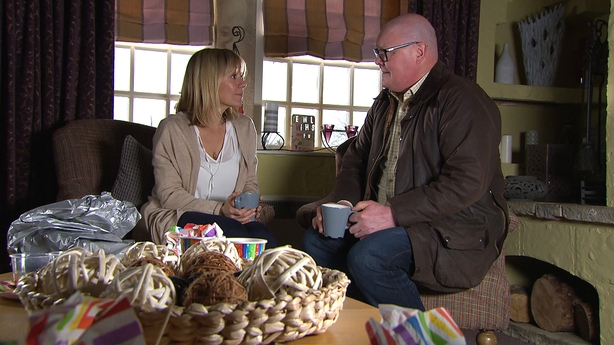 Meanwhile, Jacob and Maya sneak into Tug Ghyll cottage and head upstairs, but Tracy interrupts them when she arrives unexpectedly. A panicking Maya lies and says Leyla is upstairs with a man. When Tracy sees Leyla chatting to Billy outside, she presumes they were upstairs together and furiously confronts them.