As Eileen puts the finishing touches to the party, an uneasy Phelan arrives at the Mill to discover the pumping of the lake is well under way. As the day draws to a close and the workmen leave, he is horrified to see one of the bodies emerging from the subsiding water.
Grabbing his waders, Phelan manages to pull both bodies out. Exhausted, he drops them both in a column mould in the foundations of the mill and turns on the concrete.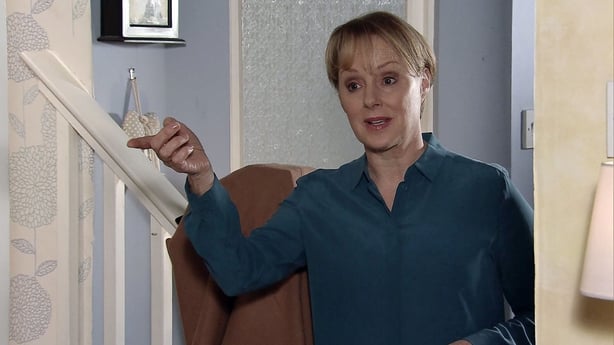 Elsewhere, having proudly cleaned her house from top to bottom, Sally excitedly boasts that she has four viewings today and one of them is Carla Connor. Carla and Michelle can barely keep a straight face as Sally gives them a guided tour and Tim is upset when he overhears them talking about the wind-up in The Rovers. Will he tell Sally the truth?
Meanwhile, Eva decides that the best way to tug at Billy's heart strings and bring him back home is to start a campaign and include photos of Summer. Going into the florists flat, she is shocked to find Lee coming out of the bedroom.
Also, David is shocked when Gail tells him that Martin is emigrating to New Zealand and that his girlfriend is having a baby.