The Carters are up in arms as Aidan's cunning plan to have drugs dealt at the Queen Vic continues. Mick tries to take control of the situation but th drug dealer sends on a pressurising threat from Aidan.
Elsewhere, Mel gives Billy an important task when he asks her for a new job at the club. Later on, she goes ahead and offers Billy a position at her new business.
Meanwhile, Aidan gives Keanu a small box and tells him to hide it in a coffin at the funeral parlour. Also, Mariam pressures Masood to find a wife.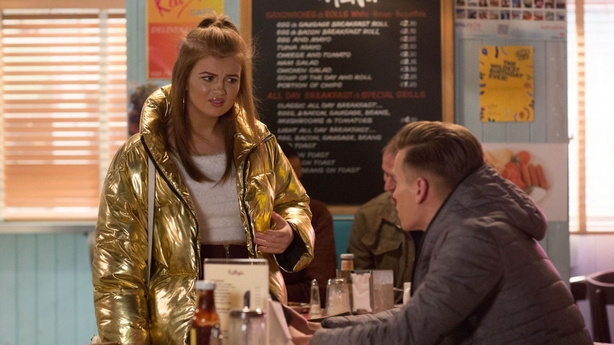 Later in the week, Tiffany plays matchmaker between Hunter and Louise, while Kim finally gets her hands on the DNA test results letter. She prepares herself for both possible outcomes, but her advance planning backfires when Denise gets the wrong end of the stick!