This week on EastEnders, Billy is getting ready for his visit from Les and is panicked when the fridges in the funeral parlour break down.
Billy is relieved when Les cancels, but the stress mounts when Pam arrives with a serious matter to talk about. When Billy can't give her an adequate answer, she fires him and makes Jay temporary manager.
Elsewhere, Mariam and Arshad have Daisy's adoptive parents over for lunch and Daisy spends the first night in her new home. Marian is seriously concerned about Daisy when she hears her new parents are struggling and puts in a call to Daisy's social worker.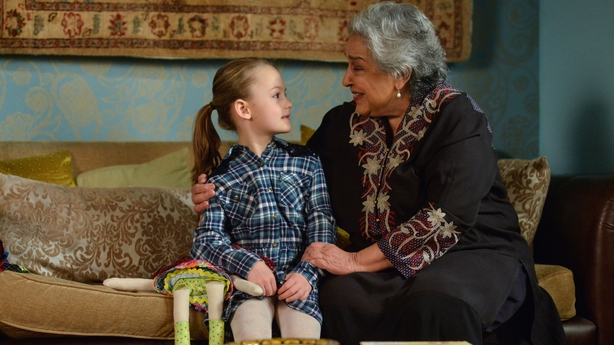 Later in the week, Billy lies to Honey and tells her that Pam and Lee have given him a pay rise. Billy tries to get his job back by calling Les but it doesn't work out. Tina advises Billy to get a new job but Les gets in his way.
Tina consoles Billy about his predicament, which is witnessed by Honey. Billy finally tries to tell Honey the truth about the job, but instead it comes out that he has slept with Tina. Will Honey be able to forgive him?
Meanwhile, Martin is furious that Stacey won't agree to let him have the children overnight. Martin talks to Michelle who says she'll put in a good word with Stacey. Stacey has a change of heart and brings Hope to see Martin, but it's not long before more rows break out.