This week on Hollyoaks, Louis and Leela are besides themselves with worry with Daniel missing, what has happened to him?
Mandy is considering getting back with Luke but is worried that he might still be drinking. Her fears are confirmed when he fails a home breathalyzer test. Is he back on the booze or has someone tampered with the kit? Later, Mandy and Luke put their differences aside to have a family day with Ella. However, Luke suddenly runs off, what has caused him to flee?
Jack is struggling to cope after his wife Frankie's sudden death from a stroke. He splashes out a huge amount of money on a rare Cher record for Frankie's funeral, much to Darren's shock. They go to collect the record but there's trouble afoot when the vendor fails to show up to give it to him.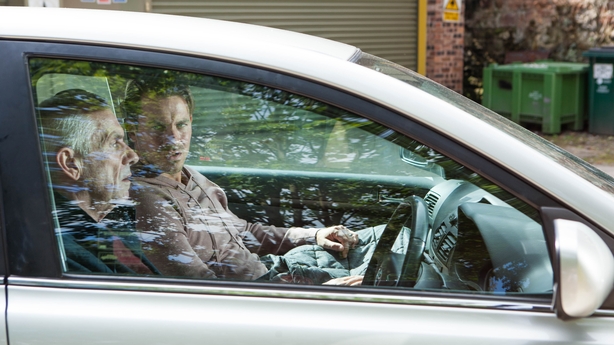 They themselves trapped in a car at the property when a vicious dog comes tearing towards them and when Darren tries to flee he finds himself forced to scale a high gate.
Meanwhile, when Damon learns the truth about his mum, Maggie, he tells her he wants nothing more to do with her.