This week on Fair City, the Brennans make a big impression as they take over Vino's and instantly tell Caoimhe she's being demoted.
Naturally, she is indignant and walks out on her job. She is so fuming she even tries to persuade Dean to follow her.
Oisin is up to his usual tricks and gives Dean a hard time. He takes advantage of an opportunity to make him look bad when he takes a food order for ten coeliac people but doesn't write their dietary requirements down.
Niamh steps in to help Dean while Oisin quietly smoulders.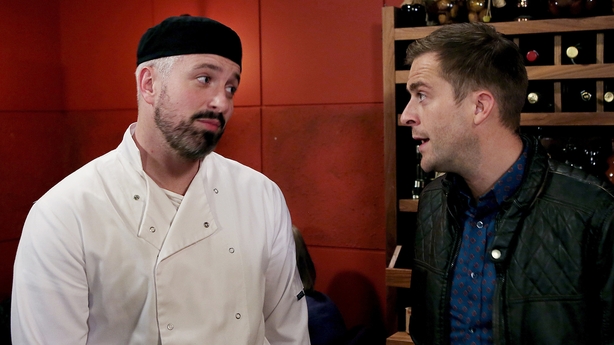 Elsewhere, Decco encourages Kerri-Ann to confide in him but she immediately regrets bringing up Mondo's name. Decco asks Mondo to make it up to Kerri-Ann but he's left feeling awkward.
Later, things get worse when Dean accuses Mondo of sleeping with Kerri-Ann, leading to Mondo deciding to end it with Kerri-Ann for once and for all.
Meanwhile, Robbie opens up to Carol about his relationship with Aoife and Emmet tries to impress Dr Oakley.