This week on Hollyoaks, Cindy decides to get a lodger to make some extra money. DS Armstrong is interested in her room for rent poster - could Cindy or Holly be his next victim?
Newcomer Milo Entwhistle makes a spectacular entrance into the village. Later, Milo and DS Armstrong go head to head for Cindy's spare room, but DS Armstrong is definitely the frontrunner...
Farrah is pleased with Kim's progress, but Kim panics when she finds out her last session is that afternoon. Yasmine is doing work experience with Farrah and they're shocked to find Kim in a trance when they arrive for her appointment.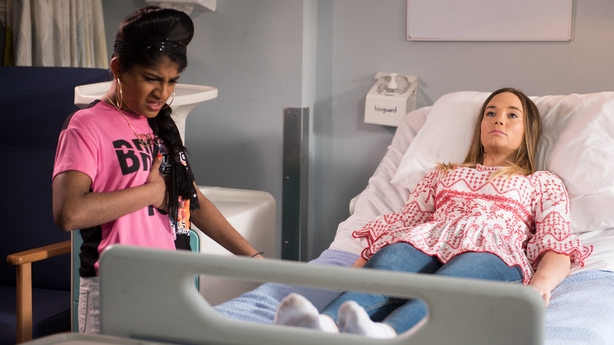 Elsewhere, Louis comforts Simone when she tells him her mum is dying from cancer. Simone shows him some jewellery from her mum, which will help them pay for IVF.