This week on Hollyoaks, Yasmine and Prince persuade Tom to drive them to a party, but they end up getting lost. Yasmine starts to get chest pains and collapses. Can they get her the help that she needs?
Meanwhile, Cleo admits to Joel that she loves him, but later events take a tragic turn for the pair...
Hunter is mortified when he gets the wrong impression and tries to kiss Neeta. He begs her not to tell anyone and Neeta agrees to keep his advances between them.
Later, Hunter steals Mrs St Claire's keys and surprises Neeta with a candlelit dinner. How will she react?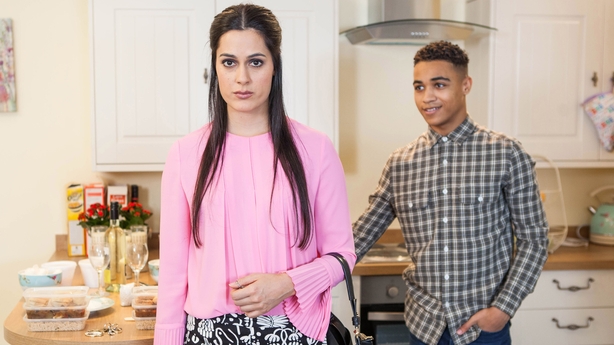 Harry and Tony visit Ste who tells them he thinks Ryan killed Amy. Harry decides to check the CCTV footage at The Loft where Ryan said he was drinking when Amy was murdered, but the footage is suspiciously missing...