As Colin Farrell succinctly put it in The Gentlemen: "Life is hard on the bone top."
The latest artist to put that sentiment to music is British singer-songwriter Tom Odell. His new album, Monsters, shares his experience of chronic anxiety. He tells Harry Guerin about getting from there to here.
Harry Guerin: I'm sorry to hear you were in the wars.
Tom Odell: [Laughs] It happens the best of us. I think it is different for everyone but so commonplace.
When did you start feeling unwell?
I'd say it was the beginning of 2018. When I think back to my teenage years, I think I was a very anxious person. I just didn't know it had a name - I thought that was just me. But I didn't get any physical symptoms of it until I was 27-years-old. That's when I started getting very strong physical symptoms, probably because I was just ignoring it so much and it was trying to find a way to 'show' me. It started learning new ways to speak to me.
We need your consent to load this YouTube contentWe use YouTube to manage extra content that can set cookies on your device and collect data about your activity. Please review their details and accept them to load the content.Manage Preferences
It started with these, like, blackout things - I'd get half a second where I'd just black out. I went to the doctor and the doctor is like, 'You're fine. I don't think you've got anything wrong with you'. But then I was like, 'I don't know what this is...' Then it got worse and worse and worse over months and then I had a big panic attack where I ended up in hospital because my heart rate wouldn't go down.
Something like that is very scary because it's quite existential. You can't pinpoint all your fear into one particular thing. You become fearful of everything. For two years I couldn't leave the house without a packet of Valium and a packet of beta-blockers in my pocket - up until recently, up until about four months ago, five months ago. I had to always have them on me because I was terrified of having a panic attack that I couldn't control.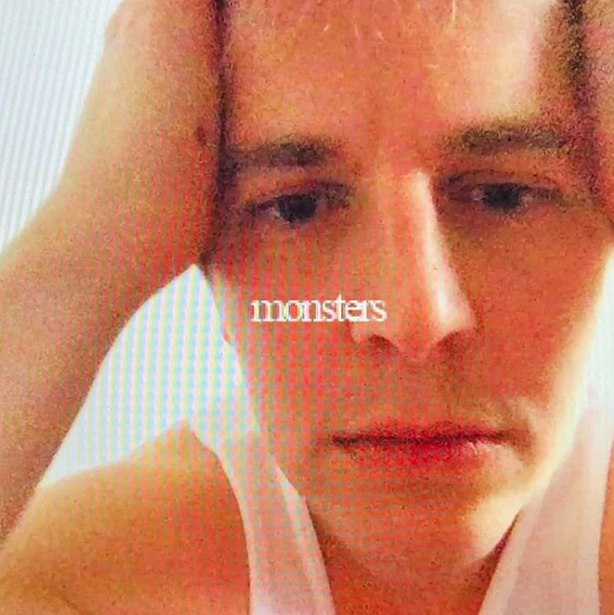 And how have the last couple of months been for your mental health?
It's interesting, since writing these songs, since putting these songs out and talking about it publicly, I'm very energised by talking about it. I love to talk about it - it's the best medicine in some ways. I think it's really helped me a hell of a lot. From the messages I get, I think it helps a lot of other people as well, just to know that I too get it. You might have it, but I have it too and that's okay and it makes us feel better. There's so much stigma about mental health still. It's remarkable how people still - particularly men - don't want to talk about it.
As an exploration of a difficult time in your life, the album sits together very well from beginning to end. Was it a fraught process getting it to flow like that?
We spent a year recording it, so it's a long time to make an album. We also tried the songs in many different formats. A lot was going outside - as you're aware of - while I was making the album. The world seemed very chaotic. First we had Covid and then Black Lives Matter was very affecting to me and the chaps I was working with. Then you had the US election. It just felt like a lot of the anxieties of the outside world would manifest themselves within the music. Meanwhile, the songs are very much about the outside world, about the exterior, about me trying to make sense of the world we were living in.
We need your consent to load this YouTube contentWe use YouTube to manage extra content that can set cookies on your device and collect data about your activity. Please review their details and accept them to load the content.Manage Preferences
The place we're in now just seems so centred towards material wealth and success. Social media, I think, has a habit of pressuring people so much to 'win', to elevate oneself out of... And all the while the world becomes a more and more unfair place every day. I think this album was really an exploration into all of these things that seemed to be contributing to the way I was feeling.
But I do feel optimistic about the future. I do feel sanguine about the fact that we do want to make things better. Increasingly, there seems to be an awakening to the fact that it's all of our responsibility to do that. It's amazing what Gen Z - people that are sort of equivalent to the age of my younger sisters and brothers - the conversations that they're having boldly are really encouraging and optimistic [as to] what could happen with the future.
What do you think has helped you the most in feeling better?
Living in the present is one of the hardest things to do but probably the best. My girlfriend was incredibly beneficial - we met each other at a time [when] I think we were both struggling to some extent. I think that we provided so much calm for each other. I work less now and we spend more time together and she's really shown me so much colour I didn't see in the world, that I think I was blind to in a way. I could bang on about yoga and transcendental meditation and all the books I've read on it but, ultimately, it [anxiety] still lurks in the shadows and it's still there. You could still be sat on a bench in the park and suddenly your heart starts to go [taps table rapidly] and you're feeling overwhelmed. But I do feel a lot better now, and I'm very grateful.
Monsters is out now on Columbia. If you have been affected by issues raised in this article, please visit: www.rte.ie/support.