After a triumphant Dublin show at the Button Factory in November 2015, Californian singer-songwriter Chelsea Wolfe was back in the city over the Easter weekend to deliver another stunning set - this time at Whelan's. 
You're probably more familiar with her mysterious music than you realise: Feral Love soundtracked the season four trailer for Game of Thrones; Carrion Flowers teased Fear the Walking Dead and Survive was used to stunning effect on the promo for Ben Affleck's gangster thriller Live by Night.  
Wolfe's new album is due for release later this year, and is one of the most eagerly anticipated of 2017. Before she took to the stage in Dublin, she told Harry Guerin a little more about it - and herself.
The new album is just finished
It's recorded and mixed and we're working on mastering. It doesn't feel magic quite yet as I'm completely exhausted right now! I just finished and started practising for this tour so I'm a little bit mind-blown right now. 
There's a lot of Nineties influences on the new record.
I don't know if I can say any record specifically, but I actually made a playlist for this monthly radio show I do, so I think the February episode was all the songs that would've been inspiring me and my band in the last year for this new record. So there was some Soundgarden, some Nine Inch Nails - a lot of really good Nineties rock jams. We've just been listening to a lot of that, so I think some of that crept into the music. I'm not saying this is, like, a Nineties album or something, but there's definitely some songs where you can really hear it.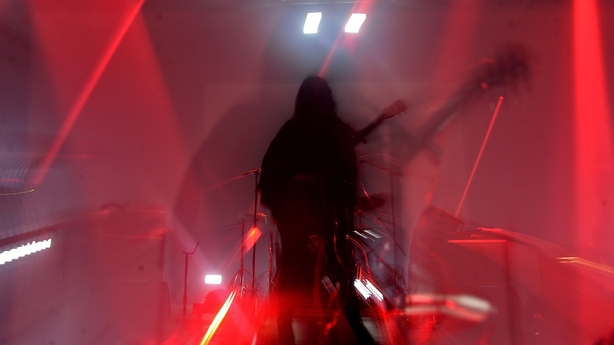 I would say it was an easier album to make, even though the songs have more thought.
Lyrically, I don't think it was easier; that was definitely a difficult part of it and I really had to, as usual, just go really deep into myself. That's not always easy to confront things like that. But musically, I feel it was much more of a breeze because we are all comfortable with each other. I just felt really comfortable with everyone I worked with on this record, and that was great.
Making a living, I've been really lucky with licensing opportunities.
I've had my music in a few movie trailers and TV shows. For me, that's really cool anyways, because I love film and I love TV and I love seeing my music set to it. But also it's definitely afforded us the opportunity to keep growing. We put everything back into the music, whether it's recording, instruments, getting things fixed that are constantly breaking, touring. It definitely helps.
We need your consent to load this YouTube contentWe use YouTube to manage extra content that can set cookies on your device and collect data about your activity. Please review their details and accept them to load the content.Manage Preferences
Sometimes I'm really feeling open and I want to share things with people, but most of the time I just want to keep it about the music.
I don't want to talk about my personal life or where I live or anything like that. Most of the time I'm just like, 'Let's talk about music or art or fashion'. Those kinds of things are really outwardly... But I like to keep most of my personal things to myself.
I kind of admire people who are really open and don't care about whether someone is judging them for who they are or whatever.
I think that's actually kind of cool, when people just don't give a **** and they're just out there all the time. But that's just definitely not me, and I think I'll always have a level of being pretty reserved. That said, I do want to talk about what the songs mean more. Not right now, in the future about this new record. I'm finally talking about my past in some of these songs and I think maybe it's a good time to open up about some of that. But still, I'll keep it about the music and not just about what I ate for breakfast!
We need your consent to load this YouTube contentWe use YouTube to manage extra content that can set cookies on your device and collect data about your activity. Please review their details and accept them to load the content.Manage Preferences
Within this next year all I can really think about is the new album.
Hopefully just getting more opportunities to play it live, different places. I'm not really on the radio or on TV late night or anything like that - that would be fun to experiment with. I don't know if that'll ever happen, but I'd definitely be down for that. Beyond that, when it comes to film and TV and stuff, I actually would really love to do an original score for something. So I think that's something I have up my sleeve for the future. Would I star in something? I'm really not a very good actor, so I would have to be playing myself, probably! I would if it was the right situation, for sure. 
Sometimes I feel that because I don't put a lot of myself out there people make up my stories for me, or they assume that I'm a certain way.
Or they assume that my songs are about certain things. That's the other side of it that's a little frustrating. Again, that's why I'm going to open up a little bit more about what my newer music is about.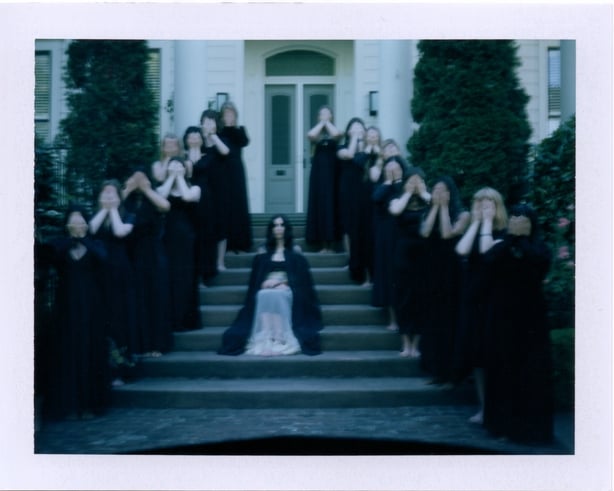 I really hate it when people put me in a 'Halloween category' or as a 'creepy spooky lady'.
Just because I wear black and have experimented with certain visuals doesn't mean that that defines me. I think I have a lot of different sides to me that I show - even throughout just one record. 
Chelsea Wolfe's most recent album, 2015's Abyss, is available on Sargent House. Listen out for her new one towards the end of the year.