Beady Eye have just returned with their second album, Be and it's a record that may make their detractors re-evaluate Liam Gallagher's post-Oasis band. Alan Corr talks to Beady Eye guitarist Andy Bell about giving the sixties a good monstering, Liam, Noel and working with producer Dave Sitek
Andy Bell, well-spoken Oxford gent and hip young-ish guitar slinger, first encountered Oasis during his time with Hurricane #1 in the mid-90s. The former Ride guitarist clicked with the Gallagher brothers and while his own fortunes waned, he was said to enjoy partying with the then hell-raising Mancs.
After Hurricane #1, a band who owed a serious debut to Oasis, blew out, Bell had a brief spell with the much-maligned Gay Dad before he and Gem Archer were invited to join the Gallaghers after the departure of Oasis founding members, Bonehead and Guigsy. Bell spent ten years in their ranks, enjoying premier league rock band success for the first time and stoically enduring the ups but mostly downs of Liam and Noel's relationship.
When the brothers eventually fell out for good after a very ugly stand-off in Paris in 2009, Bell decided to take part in Liam's plans for a post-Oasis comeback. Apparently Noel hasn't spoken to Bell since. Now Beady Eye have released their second album Be on which Bell has written three songs. And guess what? They're the best songs on the album.
Alan Corr: Is it true that when producer Dave Sitek met Beady Eye first he told you were stuck in 1969?
Andy Bell: "Well he didn't say it in so many words but we were thinking the same thing ourselves. We knew we were in a bit of a sixties vibe and I think we always will be but we're also open to that being enhanced or changed. What we did with Dave was very complimentary to our fallback style. I still think the new album is very sixties and I can hear all that in there. I don't think our musical style got changed. I think it got broadened."
If not 1969, the spirit of '68 informs at least one song on the album – Flick The Finger which samples a speech by at an anti-Vietnam War rally in London
"Absolutely right. That speech is from a sample we used on a demo and it's from a television programme about 1968. There is not much of that sense of revolution these days. It's definitely there in the world but not necessarily in our soap opera and X Factor society. it's definitely not in music anyway. Bobby Gillespie said recently that there was no rebellion in music right now and I was thinking well Flick The Finger is out now and that's at least one song with a bit of rebellion in it. I think people like us and Primal Scream there's anger in our music in the rock `n' roll we do and that comes from a counterculture legacy. It comes very naturally to me and with Bob, it's more in his lyrics and his interviews. In terms of other bands doing that, I'm sure there are lots of them but I don't see many."
You've written three songs on Be. In terms of the division of labour, I know there were rumblings from Noel when you were Oasis about song writing but it seems there's a very democratic set-up when it comes to writing in Beady Eye
"There is. When we're demoing songs, we rotate though Liam, Gem and myself. We'll bring a song in that maybe needs a bit of work and make the demo. Every song gets a lot of love and we help each other. It really does show that in some bands teamwork is the way. No one in the band would claim to be a complete song writer in the way that Noel Gallagher obviously is, he's the whole package. In our band, it's between the three of us. None of us can deliver everything on our own and we know that."
So compared to Noel's Angry Birds, you really want to have a united front as a band
"It's the reality. It is a band. It's as simple as that. We've been playing together for years, just in two different bands so that I think does come through. Me, Gem and Chris have a beautiful sound together which really works especially live. For our tour, we have a keyboard player called Matt Jones, but we're being joined by Jay Mehler from Kasabian as a bass player and he's bringing in something new too."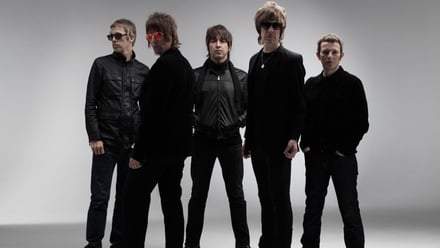 One of your songs, Soon Come Tomorrow, initially sounds like a pretty conventional rock song but there are some very interesting things going on underneath it all
"I know, it's crazy. That's the one where I have no idea what is going on with it, what's going on with the atmospheric s. We recorded our version and then Dave started whipping up this atmospheric soup around it and it really suits the tune, it lifts it and puts you in a certain headspace which fits the lyrics. He did a great job but I couldn't tell you what he did with it. He uses an early synthesiser for strings called a solina which was a fake orchestra keyboard thing that was out in the late seventies."
The cover art for Be is shockingly retro – a beautiful girl in profile lying down bathed in the kind of sunlight that only existed in 1974. She is also naked. Are you worried that some American retailers might take a dim view of this?
"I think the use of a well-placed sticker will cover up any offending areas and when people get home they'll pull the sticker off and be confronted with the full horror of a human body. We thought we were being quite risqué but nobody seems to have batted an eyelid. The sticker thing has just solved it without it becoming an issue and even in Japan they've released it."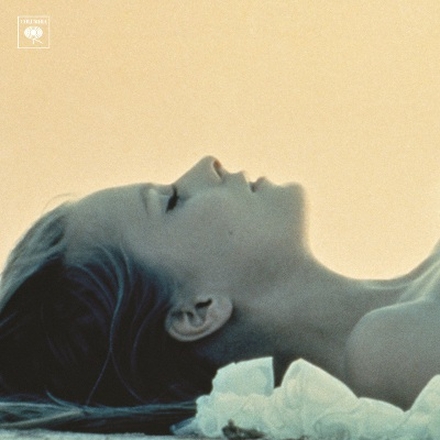 Have there been any concerns about Liam's voice? After years of well, cigarettes and alcohol and singing with Oasis and Beady Eye, is it showing signs of wear?
"There has been no concern whatsoever about Liam's voice. Liam's got an amazing voice. In fact, on this album we wanted to take away the effects we had been using so the voice is a lot more bare and intimate and it's double-tracked so much, so it's in the room with you feeling and that suits the introspective tunes on the album. Lots of singers' voices get tired on tour and Liam really belts it out so he gets tired. He can't do three gigs on the bounce and that's one of the things we have to observe on tour. His voice is not shot in any way – he is singing beautifully and I'll tell you what, check out the session we did in Abbey Road for Absolute Radio. It's Liam singing unadorned and he sings like a little lark."
The reviews for Be in the British media have been uniformly three out of five. Do you think journalists constantly hedge their bets when it comes to Beady Eye?
"Yeah. I'm just pleased that the reviews are generally positive but I don't expect to get the gushing ten out of ten type things. This band has a lot of baggage and I think that's probably the main reason. I think the album is great, if only I was reviewing it! The media may not be fans. It doesn't bother me as long as we connect with our audience and I think this time more than the last that's happening. I have a feeling that people we are reaching out to our there."
Even though it's four years since Oasis split, even now the battle lines are being redrawn between Noel and Liam. How hard is that to rise above?
"It's a weird one. Liam said it pretty well the other day. His favourite band is The Stone Roses and they're one of my favourite bands too and when they broke up, nobody felt the temptation to take sides. Bands break up and it's a natural thing especially after 10, 12, 15 years together. All I can really do is take it as a compliment and take it as love for Oasis' music."
And is Liam - in the words of Noel - still a man with a fork in a world of soup?
"I think he found a spoon."
Be is out now
Alan Corr