KT Tunstall is set to release her most personal album to date, Invisible Empire // Crescent Moon, and is now opening up about her painful divorce.
In an interview with The Daily Mail, Tunstall talked about the recent announcement that her four-year marriage to her drummer Luke Bullen had ended.
"It wasn't about me or him. It was about facing up to something we probably both knew," Tunstall explained. "Luke and I met in the band; the relationship was built on music. Work and career. A very small bubble. That's what it was about."
She added: "I wasn't emotionally available – to the point where I couldn't be a good partner because everything in my life was driven by music and my career."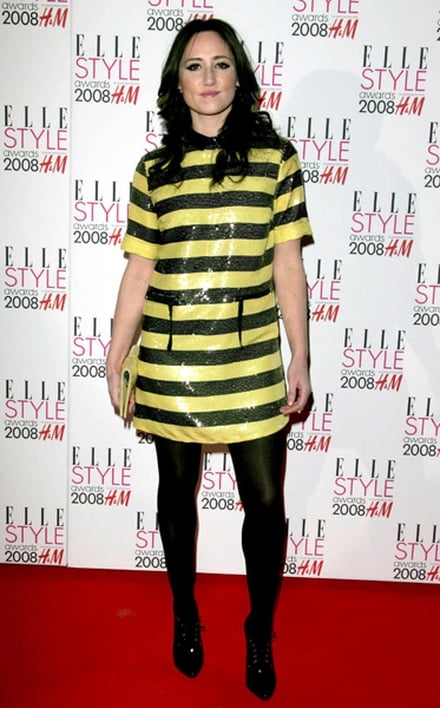 Tunstall flew to the States to begin work on her fifth album, which is entitled Invisible Empire//Crescent Moon and set for release in two weeks. Half-way through recording she rushed home as her father had died following a biking accident.
"When my dad died it was as if he'd held up a mirror to me. This is it, this is your life. I've lived maybe 50 per cent of it, maybe less. I just saw that very clearly".
Tunstall talks of questioning her own mortality, happiness and focus when dealing with the immediate effect of her father's death.
"There was an option, which was to look away and get on with it, carry on, not question things. But after he died, I couldn't. I had to confront things, my own lack of growth".
Shortly after her father's death, Tunstall and Bullen agreed to call time on their marriage.
"I felt like the biggest rock 'n' roll cliché," Tunstall explains. "I had everything I wanted – money in the bank, a career, a marriage, a house – and I wasn't happy. Things that made me happy ten years ago didn't make me happy any more. A lot of it was to do with me and my own shortcomings".
Now, Tunstall has little of what she had before. "All my big possessions are gone. I don't have a house, or a car, I'm not sure where I'm going to live. I don't have what I had... But I know I feel happier," she concluded.