Rapper Professor Green has been injured in a road accident which took place on Friday and may need surgery.
The 29-year-old tweeted the news to his fans about being involved in the accident, adding his woes about the possibility of surgery.
Green was due to play at the Hartpury Summer Ball in Gloucestershire but had to cancel.
In an update to his followers on Twitter on Friday evening, Green wrote: "Off to the hospital we go, I'm making jokes but I'm in all sorts of discomfort... Probable broken leg."
When asked about the incident and his injuries, he wrote: "Crushed between a @mercedesbenzuk ML63 and an SLS AMG #classy."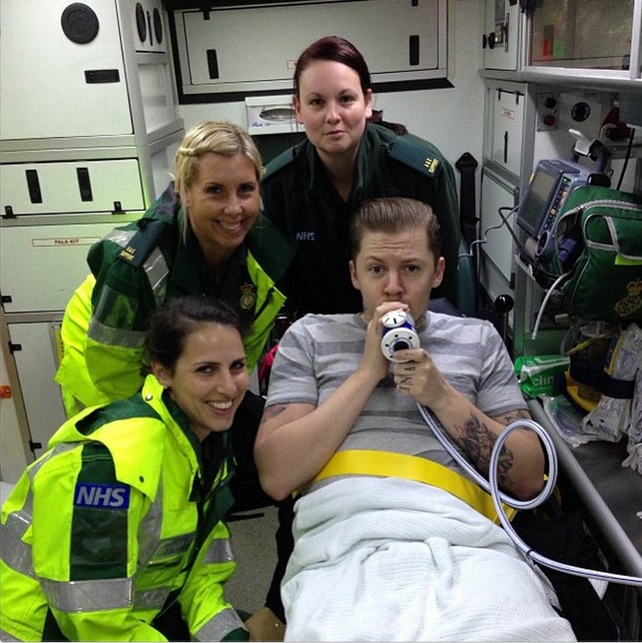 Green managed to tweet a picture from the ambulance en route to the hospital
"If I'd have fallen when the car hit me I'd be dead," Green continued on Friday night, adding: "No jokes left in me this could hinder and ruin so so much... Won't know until tomorrow if its surgery or not."
On Saturday morning, the singer again took to Twitter to keep his fans informed. After the initial shock, he explained that he was making jokes but didn't realise the severity of his injuries.
"Nearly 4 yrs to the day I got stabbed and again a full moon, something about this time of year that brings me badness," he added.