"It came in a flash. It came out of nowhere. It happened so fast. And then it was over."
With those words, the Foo Fighters unleash this response to grief, time-is-now rallying cry, and showcase of Dave Grohl and co at their best in the worst of times.
Dedicated to the memories of Grohl's mother Virginia and the group's drummer Taylor Hawkins, who passed away within months of each other last year, But Here We Are lives up to all the connotations that its Back in White cover suggests - from start to finish.
With Grohl triple-jobbing on vocals, guitars, and drums, this collection of bruisers and ballads serves as a lighthouse for band and listener alike, with comfort and inspiration coursing through each song.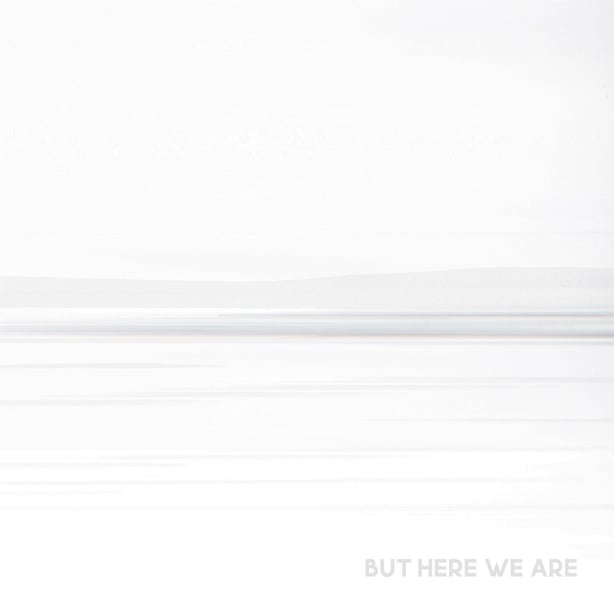 The made-to-be-a-double-A-side one-two of the already released Rescued and Under You is followed by the dreamy melancholy of Hearing Voices, the soaring title track, and The Glass, a song that from swagger to solo tips its top hat to an influential figure in Grohl's past - the late Tom Petty.
After the ragged glory of Nothing at All - a mosher that would fit perfectly on the Foo Fighters' debut - Grohl is joined by his daughter Violet for the gorgeous duet Show Me How. Put simply, it's too good to be a one-off - and she steals the limelight.
Seventies AOR then gets the phones-aloft treatment on Beyond Me, powered by patches-on-the-elbows earnestness and providing a breather before the album's fiercest and most ambitious track, The Teacher.
Honouring the life and work of Grohl's mother, The Teacher clocks in at over ten minutes, never wastes a second, and jumps from 80s edginess to metal gallop to prog paean to frenzied finale. Its line: "Hey kid, what's the plan for tomorrow?" sounds like both cherished memory and exhortation that the show must go on. And how.
But Here We Are ends with Rest. It begins like a demo that recalls Nirvana's Something in the Way and Grohl's tentative first solo steps on Marigold then does a post-rock 180 before returning to its gentle starting point. Fittingly, Grohl sings out the record with perhaps its most beautiful sentiment: "Waking up, had another dream of us. In the warm Virginia sun, there I will meet you."
A reminder, like everything here, that death is a chapter but not the book.