The unlikely dream team are back for another sublime album that sees them create their very own blue bayou
She's a little bit country and he's a lot rock `n' roll. The seemingly unlikely dream team of bluegrass queen Alison Krauss and Led Zeppelin front man Robert Plant reunite for a second album a full 14 years after their hugely successful and critically-acclaimed debut Raising Sand.
We need your consent to load this Spotify contentWe use Spotify to manage extra content that can set cookies on your device and collect data about your activity. Please review their details and accept them to load the content.Manage Preferences
Raise The Roof picks up where that Grammy-sweeping, million-selling modern classic left off with a fresh set of cover versions of long-lost American roots and English folk artefacts by the likes of Anne Briggs and Geeshie Wiley and better-known tracks by Merle Haggard and The Everly Brothers.
It's a rich, gorgeously played and produced journey through the past darkly. Like a musical Mississippi, he navigates his life-long love of old English music while she further explores Americana. An interplay of foreboding shadows and snatched moments of sweetness and redemption, Krauss is all about control and purity and she's rarely sounded better and Plant, a man who once screamed down the walls of Valhalla, has found a lived-in voice that's loose and bluesy as it rumbles away mostly in the background.
Listen: Alison Krauss and Robert Plant talk to Arena on RTÉ Radio 1
With veteran musician T Bone Burnett back behind the desk, Raise The Roof is all sinuous, shimmering languor and superb musicianship from a stellar cast of players including drummer Jay Bellerose, guitarists Marc Ribot and king of harmonics Bill Frisell creating soundscapes that recall the work of Daniel Lanois.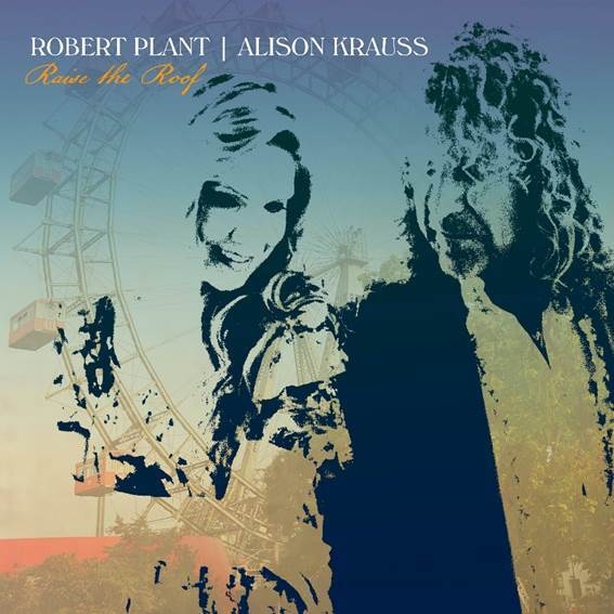 The opening track Quattro (World Drifts In) by the criminally unsung Tex-Max band Calexico is all echoing atmospherics and snaky rhythms, while Krauss's honeyed vocals glide against Plant's sand and glue growl on a yearning and forlorn take on The Everly Brothers' Price of Love, a cautionary tale of how a broken romance becomes a personal reckoning.
An electrifying take on Briggs' Go Your Way strikes up a stately sound, studded with twinkling bells and rolling processional drums which seem to dredge up the ghosts of the Civil War dead. The more upbeat moments run to a wonderfully herky-jerky Can't Let Go, a song by Randy Weeks which was first recorded by Lucinda Williams, who rocks up here on backing vocals.
The title of the one original track, High and Lonesome, which was penned by Plant and Burnett, may capture the tone of Raise The Roof but it sounds like a strange outcrop amid these lost relics and newly burnished minor classics.
No great crime on a recording that sounds both strikingly monolithic and sensually intimate. Sublime.
Alan Corr @CorrAlan2