The Belfast cowboy goes full white Van man on his bewilderingly silly new album
You may not have noticed but Van Morrison has been trotting out tasteful R`n'B/soul/jazz albums for the past decade, sometimes with an indecent regularity, like a Mourne Mountains crofter. All of them have been pleasant, undemanding listens featuring the usual world class musicianship and the old master in fine voice as he enters grand old age.
These albums seem to serve as ballast for his strangely lifeless live shows, events where Van needs a constant stock of new songs rather than having to actually play what the audience really want - his earlier, better work.
You can't fault him for wanting to keep moving forward but meanwhile, keepers of the flame wait patiently for Van to enter a Dylan-like late career purple patch and release something to stand alongside the likes of mid-period triumphs like, say, Poetic Champions Compose or No Guru, No Method, No Teacher.
We need your consent to load this Spotify contentWe use Spotify to manage extra content that can set cookies on your device and collect data about your activity. Please review their details and accept them to load the content.Manage Preferences
Latest Record Project: Volume 1 isn't it. In fact, Van even chides us for longing for his earlier, better work on this album's title track, an enjoyable slice of doo wop nostalgia where he sneeringly asks have we heard his smash hit new release and "Not something from long ago, not something you might know". However, for a man so focused on the present, he seems awfully fixated on settling old scores and nursing bitter wounds - that's when he's not launching into another stupefying anti-lockdown rant.
In much the same way that Morrissey has petulantly squandered and betrayed his legacy by confusing provocation with hate, here Van sets about his own credibility and relevance - not to mention besmirching one of the greatest back catalogues in music history - with blunt sarcasm, curdling resentment and childish whingeing. Sure, he's been on a slow-motion tumble from his almost holy zenith for some time now - but he's hit rock bottom with this holier than thou two-hour pity party.
But like WB Yeats, another poet who journeyed into the mystic, the whole time Van has sought a theme and he's found it on his latest release. On his 42nd album, Van's targets are hiding in plain sight. They are the brainwashing mainstream media, the industrial complex of Big Pharma, and the crafty Covid myth peddlers, who are all seeking to take over the world by implanting computer chips in our frontal lobes and pumping poison into our veins with their wicked truth serums.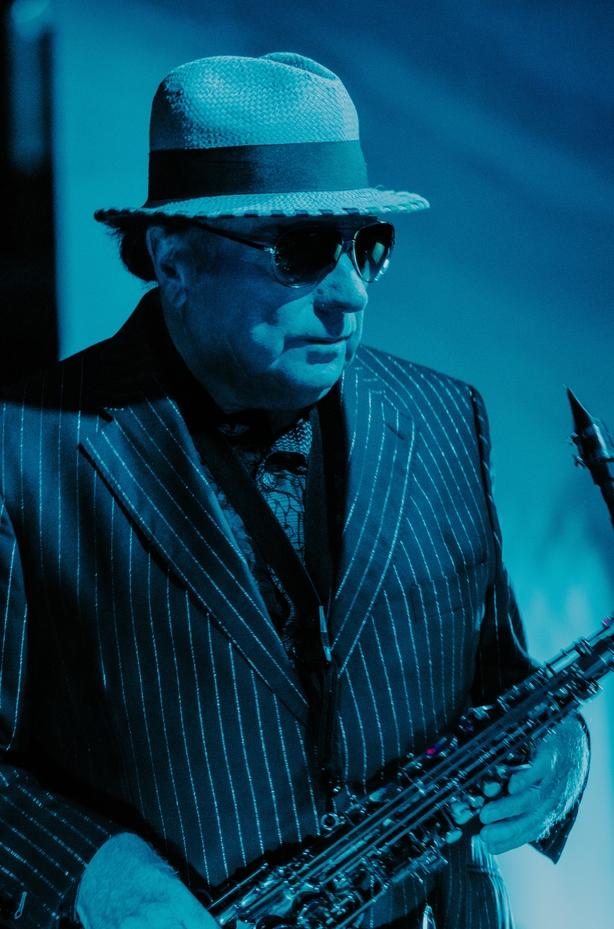 Latest Record Project: Volume 1 is Van's brave and unselfish response to this tyranny - a 28-track, slapdash triple album of tastefully played blues, R&B, jazz, country, and soul which will sound perfectly fine at your next Deliveroo sponsored, socially distanced outdoor dinner party. As long as you don't listen to the lyrics.
He calls it his protest album. Having already joined forces with knackered faux blues warhorse Eric Clapton on one of last year's trio of anti-lockdown rants (mercifully none of which appear here), Van returns to cast a cold eye on the modern world. As he whines on Where Have All The Rebels Gone, "No life, no gigs, no choice, no voice." He's in a field of his own alright and he should end up playing in a field on his own sometime this summer.
At two hours in length, there is plenty more where that came from on Latest Record Project: Volume 1. On the unintentionally hilarious Psychoanalyst's Ball, Van returns to a favoured hobby horse - debunking pseudo-science by favouring non-science and likewise with the shuffling martyr act of the risible No Good Deed Goes Unpunished, another sorry tale of how Van's innate kindness has been under appreciated by yet another paramour, his legendary truculence gives way to relentless cynicism.
We need your consent to load this YouTube contentWe use YouTube to manage extra content that can set cookies on your device and collect data about your activity. Please review their details and accept them to load the content.Manage Preferences
He staggers and slurs his way through The Long Con, a harmonica parping, organ-whirring blues wherein he's "a targeted individual" but merely sounds like he's ended up the victim of some musical Ponzi scheme. Tried to do The Right Thing by my Baby is another simple and effective blues vamp that may start in Chicago but ends in a heap in Las Vegas.
The double jab (sorry) of Double Agent ("some drink the Kool-Aid and some did the right thing") and Double Bind riff on conspiracy theories and like all conspiracy theorists, Covid or otherwise, Van has the same smug, beatific glow of someone who knows what's really going on and who can merely shake their heads in pity at the rest of us poor fools.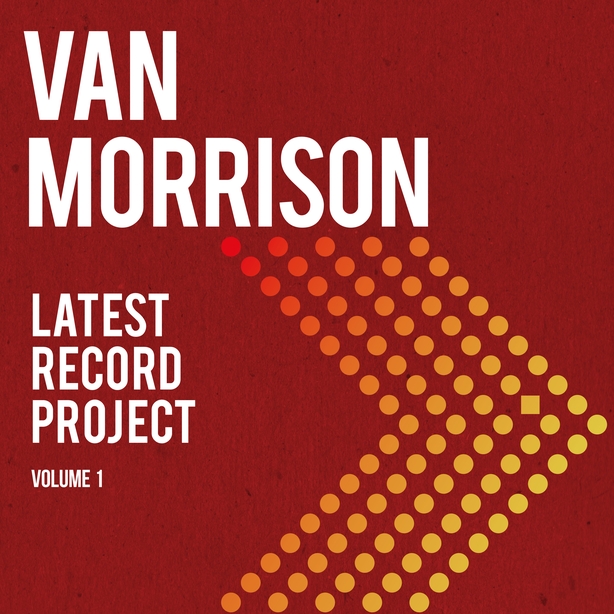 The shame is that somewhere lurking in the sprawl and flab are the makings of a very good Van Morrison record and when he does leave his tinfoil Fedora on his bedside locker, there are some lovely moments here. Blue Funk revels in what can only be called tasty guitar, a great Booker T style bassline, and a pupil and foot-expanding saxophone part by the man himself but then the lyrics kick in ("stop listening to the mainstream media junk") and white Van man is back.
The Them-like Nuggety rock of Stop Bitching, Do Something is also pretty great. It features a shimmering Bo Diddley riff and Van's filthiest sax solo in yonks, both of which rubberstamp his young blues boy turned gruff old jazzer lineage. Diabolic Pressure has another great sky-scraping solo, terrific piano runs, and immaculate backing vocals, while Up County Down is a fine homage to Mourne country, swishing along on the gorgeous plunk and plink of banjo. Duper's Delight, despite another vindictive lyric, almost hits the serenity of his earlier, better work.
We need your consent to load this YouTube contentWe use YouTube to manage extra content that can set cookies on your device and collect data about your activity. Please review their details and accept them to load the content.Manage Preferences
Elsewhere in the undergrowth of twitching paranoia, Van reaches for that classic fall back of the chronically misinformed when he barks "Do your research" and goes the whole hog on the deathlessly titled They Own the Media, which surprise, surprise isn't the articulate broadside at rapacious press barons you might be hoping for. He does, however, ask a very good question on the querulous Why Are You on Facebook?
After two hours of this siege mentality martyrdom, you'd have to wonder if Van, the great humanist, lacks actual humanity. He seems seized by the deluded petty-mindedness of his previous songs such as Ivory Tower, They Sold Me Out, and A Town Called Paradise but he attempts to deflect the derision that should greet this puerile parade of babble and bullshit on the closing track, which essentially amounts to a schoolyard cat call of "yous are all just jealous!" To which we can only say, hey Van! Get down off that cross!
For a man who is often accused of not having a sense of humour, this is the funniest album you'll hear all year.
Alan Corr @CorrAlan2