KoL are back with few surprises but with equal parts swagger and smoulder
Twenty years ago, Oklahoma-Tennessee band of brothers Kings of Leon arrived as "the country Strokes", but they were also a hipster Creedence, albeit with a better accountant. These sons of a preacher man had an irresistible back story and played a souped-up southern boogie of earthy grooves and achy breaky lyrics that sounded vulnerable, melancholic, and defiant. And like Creedence, they had plenty of party music too.
The fact that they sounded terrific on the radio certainly helped their rapid accent to arena rock ubiquity. However, as global success came calling, something always seemed to suggest that the Fellowill clan were just a bit too much like rodeo hands turning up for another time-out on the mechanical bull rather than ambassadors of the new rock elite, here to stub out the crassness of, say, Maroon 5.
We need your consent to load this Spotify contentWe use Spotify to manage extra content that can set cookies on your device and collect data about your activity. Please review their details and accept them to load the content.Manage Preferences
This is the band's first album in five years and the good news is that the break, extended again by the pandemic, means the foursome have unearthed some of the groove of their best work. Back once again with Arcade Fire producer Marcus Dravs, When You See Yourself reverts to unashamed slabs of guitar rock, spectral atmospherics, and yearning ballads.
It doesn't quite banish the spectre of Ronseal rock but there's enough here to inspire a fresh look at the sibling band. 
On opening track When You See Yourself, Are You Far Away nails the kind of southern gothic that made the band so enjoyable way back when, The Bandit slips by in a thrillingly tricksy riff, and for a band known for wielding an Oasis-sized blunderbuss when it comes to lyrics, lines like "Is this a man or a masked machine?" and Claire and Eddie's laidback tale of country love that's "so old it's still so original" hit home despite the cliche.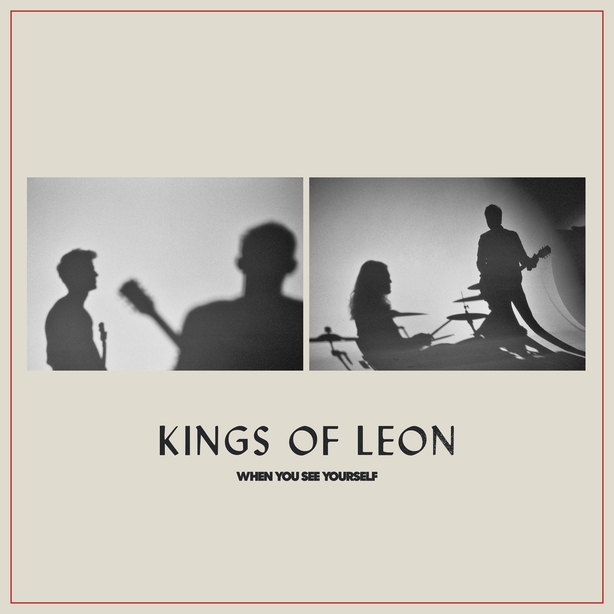 Of course, you can read the "sweet ocean liner" mentioned on the slow-burn of Supermarket as Steve Miller's big old jet airliner and Echoing packs the rootsy gut punch of their celebrated debut. Elsewhere, Fairytale introduces cinematic strings and sees another star turn for bass player Jared Fellowill, who pretty much pushes the whole album into the realm of seventies rock classicism.
There are far too many moments of self-parody, but a time of reflection has made KoL sound a lot less jaded and a lot more fun. There are sky-scaping anthems, heartland road trip songs, and plenty solitary intimacy. The Kings are back, with their feet firmly planted in the grassroots of their youth and their heads still in the clouds.  
Alan Corr @CorrAlan