David Gray is the last of the true believers on a balm of a new album that finds a secret place between tranquility and tumult
Just in time for a sea shanty fad surely brought on by lockdown cabin fever, David Gray's 12th studio album has a distinctly restless and yearning quality, a seafaring tale of lives cast about on the tides and swells of hope and despair.
Of course, you could say that all of David Gray's albums have a distinctly restless and yearning quality but rarely has the man who sold 34 million copies (subs - please check) in Ireland of his White Ladder opus sounded so very weary but also so very optimistic.
We need your consent to load this Spotify contentWe use Spotify to manage extra content that can set cookies on your device and collect data about your activity. Please review their details and accept them to load the content.Manage Preferences
On Skellig, named after the stark outcrop of rock in the churning Atlantic just off the coast of Kerry, Gray relocates the very thing that made Ireland fall for him in the first place - sturdy songs with heroic lyrics of universal insight, unadorned by such modern distractions as irony or archness.
Here is Gray awed by nature and history and if those medieval monks and that even more ancient spiritual seer Skywalker could seek solace and transcendence in those monastic stone beehives, then so can he.
Recorded in Edwyn Collins' suitably windswept Helmsdale studio on the Sutherland coast, where he assembled a band made up of cellist Caroline Dale, David Kitt, bassist Rob Malone, Sligo vocalist Niamh Farrell, and Mossy Nolan of neo-folk duo The Silken Same, this is very much Gray's headphones album. It's a close-up listen that glints with detail amid what first sound like well-constructed folk-imbued acoustic ballads.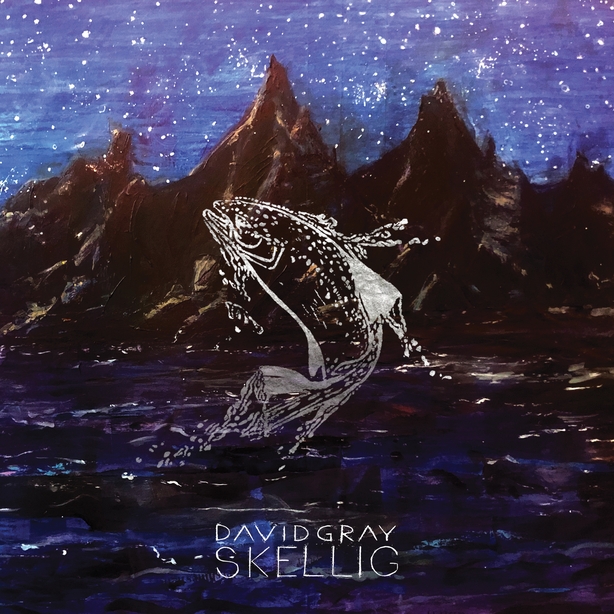 It has space in spades, with songs conjuring up the open air and unknowable vastness of the ocean. On the softly strummed guitar and choral voices (Gray himself singing in a near falsetto) of the title track, he sets the scene for songs of stripped-down acoustic picking, sonorous piano (It Can't Hurt More Than This is particularly affecting ) and hushed harmonic voices.
On Dun Laoighaire he artfully rhymes "smudged and weary" with the titular seaside town, while the finger-picking guitar on tracks like Accumulates sparkle even as Gray's engine whine of a voice has never sounded as cracked and worn. He's back star gazing on the slow build of Spiral Arm and on the stately piano ballad Laughing Gas, the halting and tender False Gods, and Dares My Heart Be Free, multi-layered atmospherics bring a sense of mystique.
It does not rock, but it does roll gracefully along and for that alone, Skellig is a bracing tonic. You'll taste the sea salt on your tongue.
Alan Corr @CorrAlan2