Saturated in soul and blues, That's Where It's At is a warmly appealing piece of work from saxophonist Stanley Turrentine, which was first released in 1962 and is now reissued on vinyl.
Could you ask for more from jazz really than the winning, urban-pastoral feel you get listening to Light Blue? Urban-pastoral you say, surely some mistake? We mean in the sense that this delightful essay evokes pictures of a city park, you could imagine wandering through Madrid's El Retiro, say, on an autumn, blowy day and going back to the hotel and putting it on.
We need your consent to load this YouTube contentWe use YouTube to manage extra content that can set cookies on your device and collect data about your activity. Please review their details and accept them to load the content.Manage Preferences
Whatever city park Stanley Turrentine (1934 - 2000) dreamed of as a kid, if he did at all, he dreamed in Pittsburgh, from where he came, as did his trumpeter brother, Tommy Turrentine (1928 - 1997), who was best known as a sideman with Max Roach.
Stanley commenced his musical journey playing with various blues and R&B bands. He later played in Lowell Fulson's band with Ray Charles from 1950 to 1951, and in 1953, he replaced John Coltrane in Earl Bostic's early R&B/jazz band. After time in the military in the mid-1950s, Turrentine joined Roach's band.
He subsequently met organist Shirley Scott, whom he married in 1960 and with whom he would regularly record, (although they divorced in the early 1970s). Upon moving to Philadelphia, Turrentine linked up with another organist, Jimmy Smith, appearing on a number of his key albums.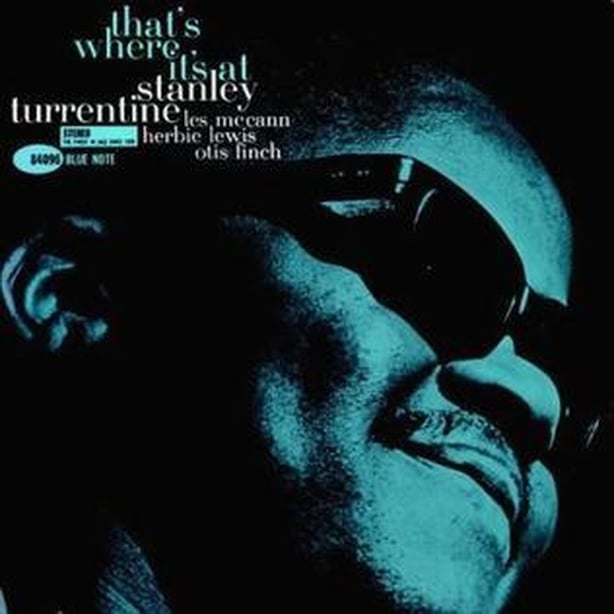 Then there is the smoulder of Les McCann's Doreen Don't Cry, I, the expressive sax gently underscored by Les McCann's piano, Herbie Lewis on bass and Otis Finch on drums.
The opener Smile, Stacy is, as you might expect, a brisk and bouncy exercise, the players in musical dialogue and everyone in step for the pause and effect feel of the thing. It is followed by the loping measures of Turrentine's Soft Pedal Blues, which sidles along like Black Coffee.
A certain gentleman named Dudley Williams wrote the sleeve notes back in 1962, a kind of clarion call to rally around the music of Stanley Turrentine. "Soul jazz represents the most serious threat to date, to the monopoly or popularity enjoyed by the rock 'n roll business."
When Dudley wrote these hopeful lines, he did not realise that a little-known combo from Liverpool were about to twist and shout so loud that the world would hear. (So, maybe not, Dudley).
Turrentine lived in Fort Washington, Maryland, from the early 1990s until his death, following a stroke in New York City in September 2000. He is buried in Pittsburgh's Allegheny Cemetery.
Almost sixty years on, people still want to hear Stanley Turrentine and this is as good a place to start as any. Vibrant and vigorous, That's Where It's At glows with healthy energy.
Paddy Kehoe