Andrew Hill's appealing if challenging Blue Note album from 1966 takes no prisoners, you'd better be into improv and wandering airs. This was the pianist's second session for Blue Note, recorded three years before its release date in 1966. 
"On 30 Pier Avenue Hill's playing illustrates his fine technical abilities; everything from ringing block chords to fleet single-note lines and thick, ringing clusters is explored." So wrote Don Heckman in the sleeve notes, commenting on the final track to this Blue Note vinyl reissue of the 1966 album.
The entire mini-essay attempts to grapple with the work of the player which, it seems, was difficult to write about in lay-man's terms because he is so much about technique and doing adventurous things, like having two bassists, as he does for five of the tracks on this appealing, if sometimes challenging album.
One commentator described the recording as being 'in the middle ground between hard bop and free jazz. though not as loose and dissonant as free jazz.' The writer also noted the lengthy winding modal improvisations which made the album less accessible than bop. Ode to Von is probably the most straight bop-like of the tracks, a lithe, muscular exercise that shows the pianist's dexterity.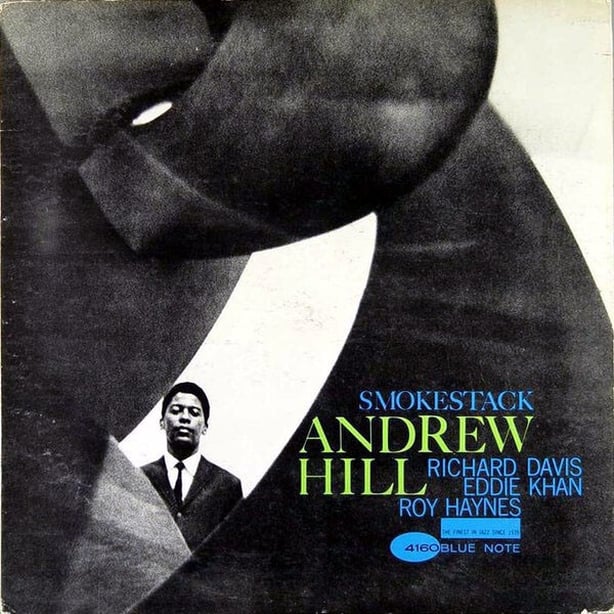 The two bass players are Richard Davis and Eddie Kahn, neither of whom get in the way of each other, although Khan sits it out on Verne, one of the six Hill compositions. Davis does his mournful drawing bow thing on Wailing Wall and employs pizzicato elsewhere.The leader, one can assume - or if not, Rudy Van Gelder at whose legendary New Jersey studios the session was recorded -  listened to the blend of the two instruments like a hawk, so that it didn't result in overkill.
Writing in 2006, John Kelman noted that the revered pianist was always difficult to categorise, being 'too aligned with mainstream harmony to be considered avant garde, too complete a writer to be considered free, too abstruse a player to be considered mainstream.'
Improvisation was the name of the game, it would seem, as Hill fermented the influences of Bill Evans, Thelonious Monk and Cecil Taylor into his pressing, intellectual style, thereby taking such influences into the stratosphere.