John McLaughlin's cautionary, humble words in a CD liner note suggest some nervousness about how his synth guitar might be received. He needn't have worried. Is that So? is an entrancing album of songs from Shankar Mahadevan with Zakier Hussain on tablas and the spirited guitarist lending great presence.
John McLaughlin, late of Miles Davis, Mahavishnu Orchestra, Paco de Lucia and Al di Meola partnerships, sidles up to the listener in a brief liner note on the CD. After a brief preamble about East meeting West and the need to find a new "voice" for himself, he introduces his synthesised guitar. The British guitarist has been working on this instrument for the past 20 years, he explains, using sine waves, oscillators and filters.
We need your consent to load this Spotify contentWe use Spotify to manage extra content that can set cookies on your device and collect data about your activity. Please review their details and accept them to load the content.Manage Preferences
McLaughlin's humility is touching and indeed correct in a peculiar fashion. Imagine Rihanna or Beyoncé coming out with the following - not a chance, mate. "Shankar (singer Shankar Mahadevan) and I understand very well that your expectations may not be met as you might wish, but we fervently hope that you the listener can listen with an open mind and heart and simply feel the profound depths of emotion from which this music springs."
Which prompts the thought that in the days of Kajagoogoo and Howard Jones synth guitars must have been ubiquitous on many's the high street in our towns and cities. Could he not just have gone and bought one off (the musical antique shop) peg, one asks oneself rather crassly?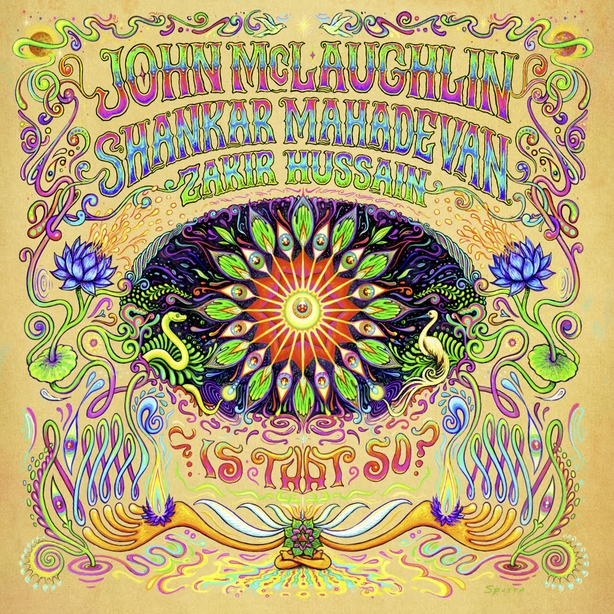 No doubt it is not as simple as that. Yet if the esteemed guitarist had happened to hear John Martyn and Steve Winwood, and their guitar and keyboards work on the track,Small Hours, from Martyn's mid-70s One World album, McLaughlin would have heard very similar sounds. He has, in any case, stumbled on a very similar sonic weave through his own creative endeavours.
Then again, it is also true that Nitin Sawwney has worked with a similar sound, but such comparisons and inferences may amount to rather glib and insensitive commentary. McLaughlin would very likely explain that his musical mission is entirely different and needs a custom-made instrument to deliver his unique vision of 'reintegrating harmony into the traditions of North and South India.'.
This entrancing album of improvised songs sees the guitarist - well, synth-guitarist in this instance - complement hand in glove the beautiful prayer or praise singing of Shankar Mahadevan, one of the foremost composers and singers at work in India at present.
Zakir Hussain on tablas completes the divinely-appointed trio and the uplifting exercise, six years in the making, is product of an ever-yearning imagination, born of religious faith and delivered as precious cargo, sung with intense feeling, because of that.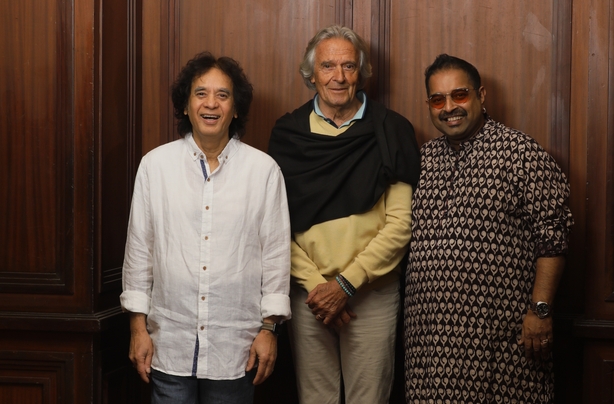 One supposes the singer Shankar would normally be accompanied by a sitar, or other stringed instrument accompanying the singing with a single, unwinding line of music, like thread off a spool. What is different here on this new album is the harmonic aspect of the synth-guitar.
We need your consent to load this YouTube contentWe use YouTube to manage extra content that can set cookies on your device and collect data about your activity. Please review their details and accept them to load the content.Manage Preferences
"Before concerts, John and I used to dabble with free improvisations using Indian scales (Ragas) and different harmonies backing them," writes Shankar Mahadevan. "The whole texture, colour, feeling and the canvas of the music excited us as harmonic content does not exist in Indian classical music. In the beginning it was just a fun experiment, but it soon became larger than life and we knew we had to record it. When Zakir Hussain, the great tabla maestro himself agreed to play in the improvisational sections we knew this would take our recording to a new level. We could not have asked for more."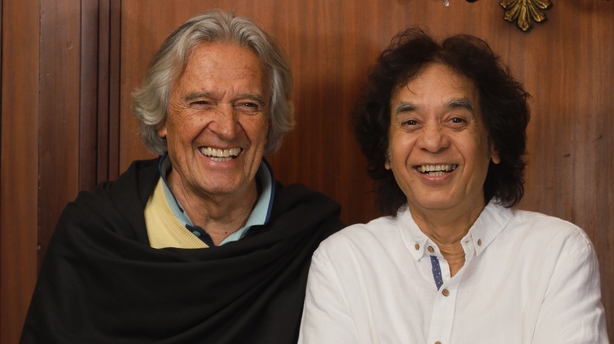 In sum, Is That So? is glorious stuff, refreshingly organic, earthy and heavenly too, and McLaughlin need not have worried at all about potential nay-sayers and begrudgers.
Paddy Kehoe
.