Your reviewer must confess he finds some of the younger Scofield's grungy licks a bit hard to take, sometimes they don't sound like anything particularly special, it's almost like a rocker playing on his jazz holidays.
We need your consent to load this Spotify contentWe use Spotify to manage extra content that can set cookies on your device and collect data about your activity. Please review their details and accept them to load the content.Manage Preferences
Let me say at the outset, as you prepare to storm Twitter and other social media ramparts, that of course one may be completely wrong, even in the matter of subjective taste. Veteran guitarist Scofield is a kind of deity in the jazz hood, discussed much as the late John Abercrombie is discussed on the aficionados' casual footpath of shooting the jazz-breeze. There may even be legislation enacted to prevent such eruptions of distaste on the part of critics who should know better.
It all hardly matters as we are happy to report that Hand Jive finds the player propped up, as it were, and somehow knowing his place while still obviously leading in the august company, to wit, Eddie Harris on tenor saxophone, Larry Goldings on piano, organ, Dennis Irwin on bass, Bill Stewart on drums and Don Alias on percussion.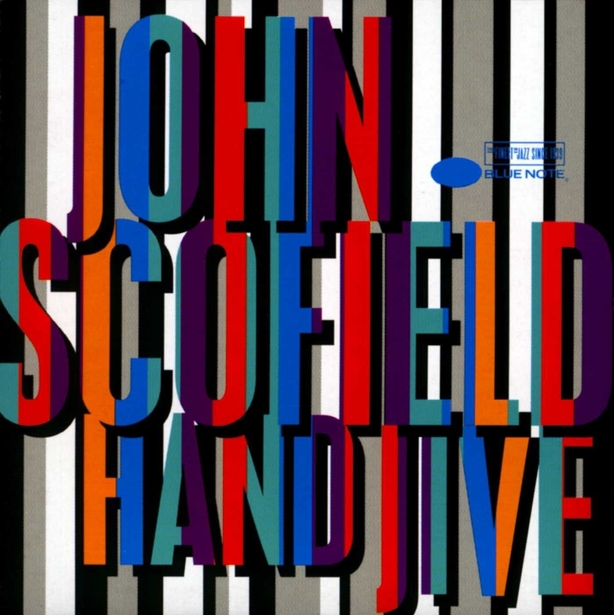 A kind of pure Rhythm and Blues mediated through bright guitar smarts enliven this session - the makings of what is a double album in fact - recorded in New York in 1983. That bluesy restraint is good on things like Chequered Past, on which Scofield delivers himself away from his solo by handing over to a cool, calm and collected tenor solo from Harris while Larry Goldings beds it down on Hammond. Later guitar and tenor play in synch as the tune builds towards its soulful crescendo.
Put the long-player discs on at your next house shindig and watch people nodding their pretty heads as they talk over the subdued funk of Dark Blue, I'll Take Les or She's So Lucky. Scofield is particularly expressive and creative, sparking off at times away from the chords with those kind of pinched licks on an album that is edgy, agile and supple-sure about itself.
Paddy Kehoe