There is a great notional vault or cutting room floor in an obscure corner of America from which things surface from time to time and great hoop-la is made by record companies about such lost recordings now come to light. Such is the case with this new release, Blue World, which appeared to much fanfare some weeks ago.
I say 'cutting room floor' in efforts to force a rather untenable analogy with 'film score' which is essentially what this music is. Through a convoluted turn of events, the music score was eventually assembled for Canadian Giles Groulx's breakthrough film, Le Chat dans Le Sac - two young lovers at large in Montreal - much to the young film-maker's delight.
"When Gilles finished his films he hated them, " declares Barbara Ulrich, who played 'Barbara' in the film and who would become Groulx's partner in real life. "He was extremely demanding of himself. But with Le Chat, he was always terribly cognisant of the fact that Coltrane accepted to do the music, and, for him, Coltrane remained one of the greatest."
And so say all of us, natch. But before you begin to go wild with ecstatic delight about this previously unreleased vinyl, bear in mind that Coltrane was essentially re-working previous material for the score in Rudy Van Gelder's studios in New Jersey on that November day in 1964.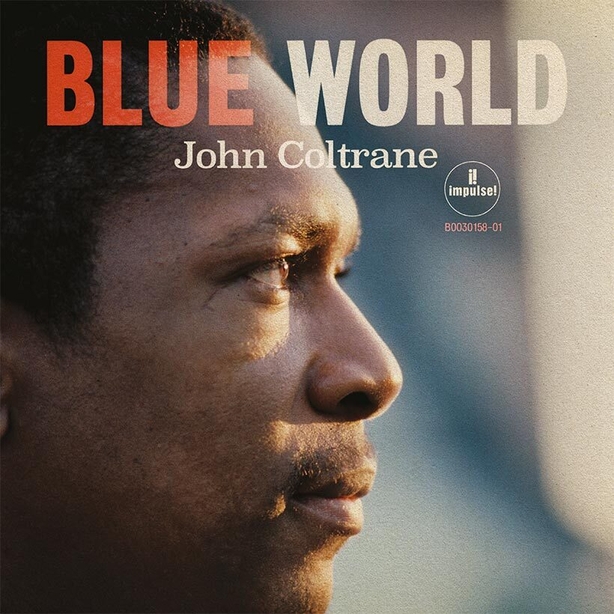 So you get an opening and a closing take of Naima, three takes of Village Blues, then the title track itself, Blue World (actually a new spin on the Harold Arlen original, Out of This World) while Like Sonny and Traneing In complete the eight tracks laid down for Gilles Groulx's 78-minute film.
Interestingly, Le Chat dans le Sac, which has been described as 'a love story with a socio-political subtext' was in fact a National Film Board of Canada production, originally intended to be a documentary about winter.
However, the film-maker actually managed to 're-purpose' - as the liner notes neatly put it - the $75,000 budget towards a fictional film. Le Chat dans Le Sac has been compared to the work of Truffaut and Godard because of its Nouvellle Vague aesthetic, involving hand-held cameras, extended takes, minimal edits and voice-overs disassociated from the on-screen action.
So Coltrane blew his tenor, McCoyTyner played piano, Jimmy Garrison was on bass and Elvin Jones was the drummer and the ever-eager jazz fan, Gilles Groulx was there for the recording and, once done, he knew exactly where he wanted to place the tracks on the film. The music is, of course, sublime and perfectly in tune with the moods of love in Northern climes. But it's really one for dedicated Coltrane devotees.
Paddy Kehoe