Pianist composer Bill Laurance loved Brad Mehldau's record The Art of the Trio and listened to Radiohead and Roni Size as a teenager which, he says, is reflected in chords on the middle section of track one, The Good Things. That's from his live album, recorded on November 24, 2018 at the Philharmonie, Cologne in the august company of the WDR Big Band.
"For the piano solo I wanted to reference Roni Size's Brown Paper Bag, a popular U.K. drum and bass track," writes Bill, continuing his elaboration on The Good Things. "But with the approach of Tony Williams during the Miles Davis quintet era: it's a drum and bass groove within a more open, free jazz dialogue."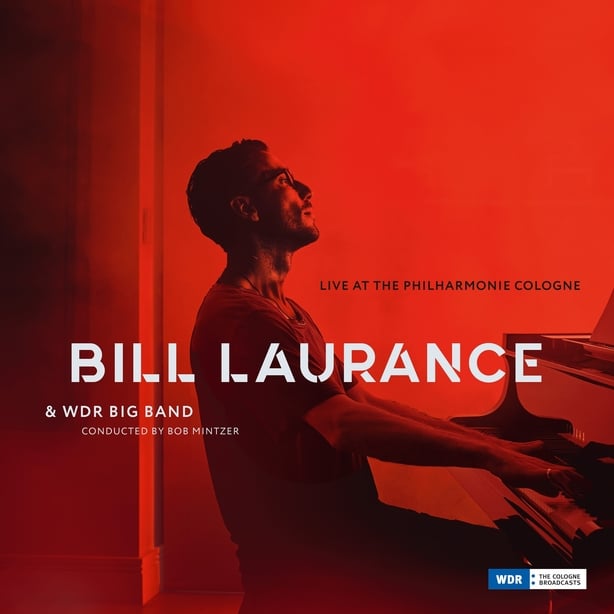 I will take his word for it, but let's cut to the chase - the generally upbeat pleasant stuff on show here suggests the kind of film music Donald Fagen and Walter Becker might have written, had they been asked. There are other things going on here too in the mind of this eclectic music fan, a man open to all and sundry manner of influence.
He also cites the influence of the Norfolk-born composer EJ Moeran, whose father was Irish and much of whose music bore an Irish imprint. Laurance believes that music from eighties TV show The A-Team has also filtered into the sound. These are wildly disparate influences which the average listener will not discern, but let us give him the benefit of the doubt and accept they are in there.
Red Sand, for instance, opens with a dialogue between Laurance's piano and Bodek Jania's tabla. The tune was originally inspired by a Moroccan rhythm which Laurance recorded on his phone in the main square of Marrakesh.
It's not as exotic as it all sounds - these are symphonic soundscapes, scenic ships passing in the German night under a slick moonlight. Mississippi John Hurt fans might prefer something rawer, looser, let's put it that way.
Paddy Kehoe