There was a distinct air of Chet Baker about when the Ethan Iverson Quartet took the stage at the Village Vanguard for a week in January 2017 with veteran trumpeter Tom Harrell channeling some of that lost Oklahoma genius.
Well, who else you gonna call, it's either Miles or Chet, there are not too many influence sources in the end. Anyway, Harrell joined Brooklyn-based Iverson - one third of The Bad Plus, incidentally - on piano, along with Ben Street on double bass and Eric McPherson on drums for a string of performanaces driven unashamedly by standards, with the best of the week gathered for inclusion here, it seems.
It began with a cosy, appealing spin through George and Ira Gershwin's The Man I Love before a gentle nudge into Philadelphia Creamer, Iverson's own composition which fits seamlessly with a number of other lesser-known tunes - well, to your reviewer anyway - and one further Iverson composition.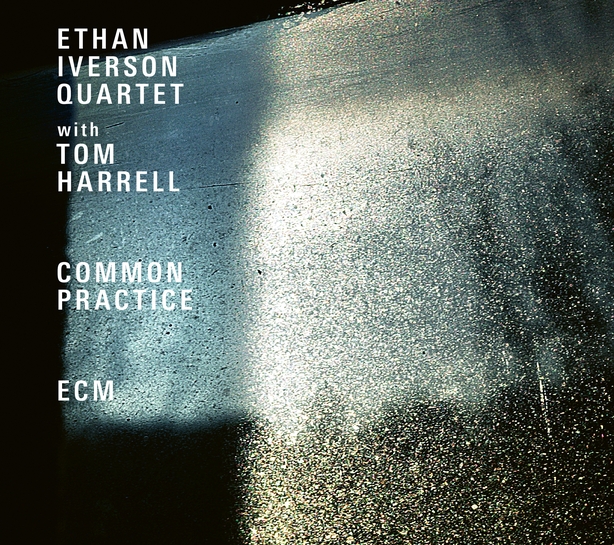 These are in large part trusty interpretations of tried and-trusted material from the Great American Sonbook, such as I Can't Get Started, All the Things You Are, and I'm Getting Sentimental Over You. It is pleasant but not overly-so. God forbid you might feel too idyllic, then it's not real enough. In short, the work here is not intended to frighten the horses.
Everson recalls how, as a raw recruit of 18 years, he arrived in New York from Wisconsin in 1991 to repair rapidly to the self-same Village Vanguard in Manhattan. There he stood in reverence and awe before a quintet comprising Joe Lovano, Tom Harrell, John Abercrombie, Rufus Reid and Ed Blackwell, all of whom were `playing great jazz.'
28 years on, he dedicates Common Practice to the spirit engendered by these guys, describing the live album as `a love letter to that kind of straight-ahead New York City jazz.'
Put it this way, if Wynton Marsalis joined Iverson and pals, much the same results would ensue. What we have is a romantic, seductive record, radiating a warm glow through affable meditations.
Paddy Kehoe