The band with the impish name and the gigantic sound are back on form on their freaky new album, Beneath The Eyrie
There are at least two moments on this seventh album from indie god heads Pixies that will make fans of a certain age swoon with a Proustian rush. The first is when Charles Thompson IV, AKA Black Francis, deadpans on Catfish Kate, "I came all the way from Aberdeen to live among the Go-Betweens".
Later, on Silver Bullet, a midnight stroll of a song which explodes with a gratifying blaze of classic Pixies guitars and a mighty salvo of drums, it almost seems that yes! We're back in business, circa 1989 and the Boston act's first flush of power and ingenuity.
A leap forward from patchy comeback albums, 2014's Indie Cindy and 2016's Head Carrier, Beneath the Eyrie is Pixies hitting a fresh melodic seam once again. Thompson is like the proprietor of his very own little shop of horrors and his slightly bemused vocals are offset in true Pixies style by honey-voiced bassist - and bassists are to Pixies what drummers are to Spinal Tap - Paz Lenchantin.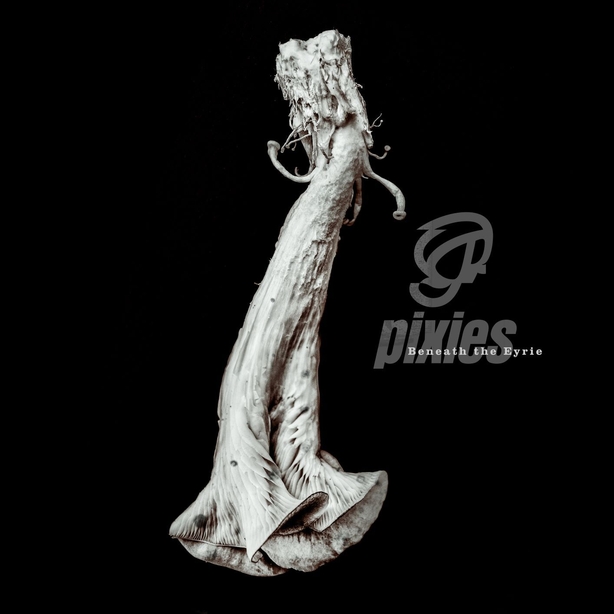 It certainly lacks the bug-eyed weirdness of their earlier, freakier work and Pixies seem to have settled into a kind of elder statesmen stature, a wiser version of the sci-fi b-movie and surf rock nerds of yore. However, the band with the impish name and a truly gigantic sound are back on form for a set of songs with a Roald Dahl-like take on fairytales, possessed catfish, and pure wickedness.
Long Rider ("wiped out in the modern sense" indeed!) is of Velouria vintage and rejoices in throttling guitars from Joey Santiago and a killer chorus, Los Surfers Muertos, with Lenchantin on creepily lysergic vocals, is a ghostly lament for dead surfers (natch), while St. Nazaire lets loose with all the abandon of Subbaculcha. Elsewhere, Silver Bullet, which sounds like Bela Lugosi prowling a Hollywood suburb, is of Doolittle standard, and on the ominous Tom-Waits-does-Brecht stomp of This is My Fate, Pixies jettison the quiet/loud template altogether to show off their song-writing suss.
There's plenty of mischief left in these Pixies yet.
Alan Corr @CorrAlan2