Michel Petrucciani (1962-1999) suffered from osteogenensis imperfect, a bone disease which stunted his physical development but did not hinder his musical progress, as he became a hugely popular jazz pianist in the USA.
Bill Evans and Keith Jarrett influenced his early playing, but Petrucciani found his own lyrical, delightfully peripatetic style, typically using the sustain pedal to add resonance to his performances. He composed long tone pictures like Oracle's Destiny and It's What I am Doing When I Miss You, both of which run to almost ten minutes. Big Sur/Big On and Mike Pee are solo piano exercises in the same wandering, wistful vein, which characterises Oracle's Destiny, the second album in this three-CD set.
Petrucciani was born in Montpellier, France, the son of Italian parents. As a boy, he was unable to walk and his bones were in a constant state of fracture. His height never exceeded three feet, and he weighed hardly 50 pounds. The musician had to be carried on to the stage by a minder throughout his short, but fruitful life as a touring musician. Yet, there are pictures of him holding a crutch onstage so he may have also striven valiantly to and from the piano without help.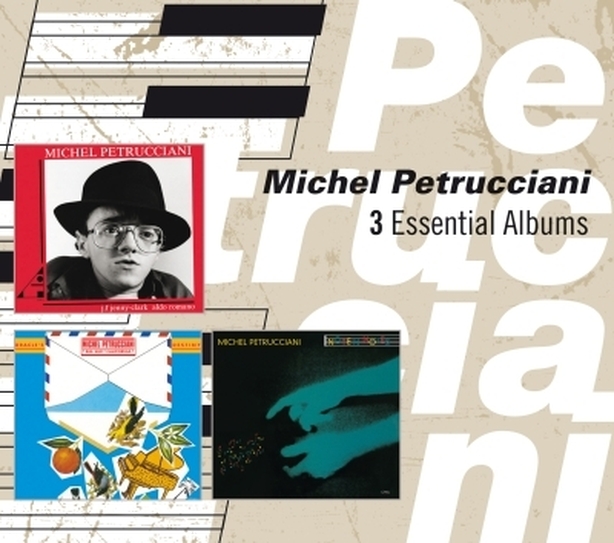 He began determinedly in the company of his father, a guitarist and his brother who played bass. Word got around through French jazz circles concerning the piano prodigy and at the age of 15 he was asked to play with Kenny Clarke and Clark Terry. "Sometimes I think someone upstairs saved me from being ordinary," he once said.
At 17, Petrucciani made his first recording and he toured France with Lee Konitz in 1980, before emigrating to the USA in 1982. He toured with Charles Lloyd's quartet, and became hugely popular among jazz aficionados, in quartet formats and sometimes accompanied by a synthesizer player.
First off on this appealing three-CD package is the self-titled Michel Petrucciani, recorded with double bassist JF Jenny-Clark and drummer Aldo Romano in Holland in 1981. Petrucciani compositions in the main are the stock in trade, along with a reading of Henry Mancini's Days of Wine and Roses. The album Note' N Notes, with its overdubbed pianos, completes the set of reissued recordings, and the final track is an entrancing reading of Rodgers and Hart's My Funny Valentine.
Michel Petrucciani, a highly imaginative player of great skill, died of a pulmonary infection on January 1999.
Paddy Kehoe
We need your consent to load this YouTube contentWe use YouTube to manage extra content that can set cookies on your device and collect data about your activity. Please review their details and accept them to load the content.Manage Preferences