Here's that muted vibrato again, it's Bill Frisell of course, recorded live at the Village Vanguard playing guitar tunes in that mildly astringent language of his in the company of bassist Thomas Morgan.
It's in large part an album of Americana, the latest reading in a venerable and many-branched tradition, with suggestions in the markedly somnolent mood of lonesome cinematic spaces on long, deserted prairies and distant mesetas. Bill and Thomas play mostly quiet and wistful, as though a shadow fell across the happy face of jazz inc. Yep, that's the final track, In the Wee Small Hours of the Morning, the Mann/Hilliard classic.
It could be Ry Cooder without his brighter guitar sound on Save the Last Dance for Me, which Ry covered anyway, doh, just realised. It could, of course, not be Ry Cooder on Bill's reading of Billy Strayhorn's Lush Life, Ry doesn't go in for that kind of stuff. Bill does, and the version is charming.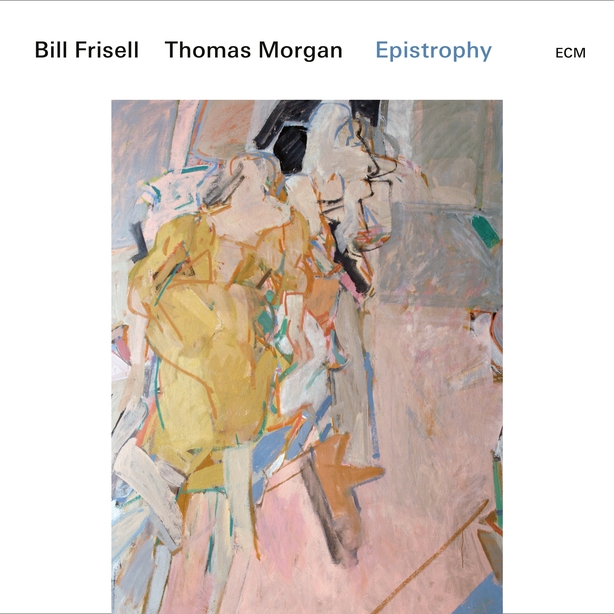 Not sure about the value of re-doing Save the Last Dance for Me, although sitting there, drink in hand – do they serve drink in the Village Vanguard? - a few yards from the performers might have been the key to appreciation.
Not sure also about Red River Valley as jazz adaptation, some old country chestnuts seem to kind of resist. Which is probably all wrong because one is assuming that Epistrophy is some kind of File under Jazz album when in fact it is, as decided earlier, Americana in Bill's latest bloom.
Master Frisell sees the whole picture obviously and he is about much more than following an urbanized, post-bop by-the-letter-jazz template. He's a bit like Charlie Haden in that regard.
What I am pretty sure about is that the opener, the Kern/Hammerstein composition, All in Fun, is an appealing thing and Morgan on his tactful bass brings a vital, unerring voice to the fascinating dialogue between the gifted pair. John Barry's theme from the Bond film, You Only Live Twice is very different, a kind of shimmering magnetism.
By further contrast, Thelonious Monk's jivey, noodley title track shows, at the very least, that Bill is interested in the whole kit and caboodle of jazz. Check the album out, if you are a fan of decent guitar.
We need your consent to load this YouTube contentWe use YouTube to manage extra content that can set cookies on your device and collect data about your activity. Please review their details and accept them to load the content.Manage Preferences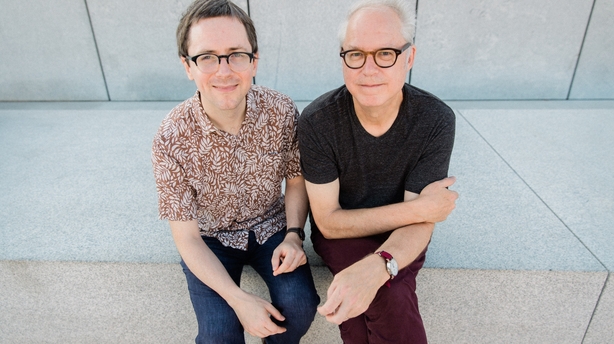 Paddy Kehoe