Veteran saxophonist and long-time denizen of the LA scene, Bob Sheppard, worked with Joni Mitchell, toured with Steely Dan in 1993-94 and was part of the band's Two Against Nature tour in 2000. So you gotta sit up and listen.
Sheppard handles saxes, flute and alto flute and the album came about following a plan hatched, despite busy schedules, with Dutch double bassist Jasper Somsen. Kendrick Scott is the judicious and ever-tactful drummer.
There is that amiable sidling up that certain chummy jazz tunes affect throughout the record, and Joegenic lures you in with a musical tap of the shoulder on what is definitely the sunny side of the street. The title track, The Fine Line bears some traces of bossa nova, though not as though it were intended. That flute and mildly orchestral air suggests something Ellingtonian too.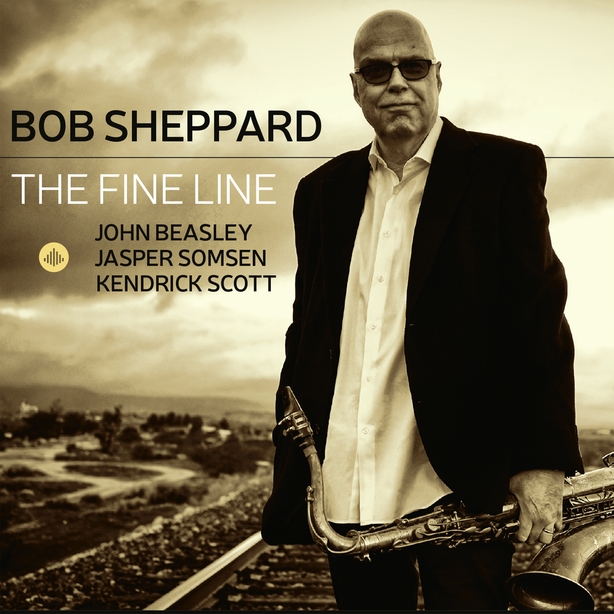 Maria's Tango wanders rich and soulfully across its theme, Sheppard's voluble sax underpinned skillfully by another man of some years and experience, pianist John Beasley. The piece features sympathetic vibraphone contributions from guest player Simon Moullier- vibraphone is always good.
We need your consent to load this YouTube contentWe use YouTube to manage extra content that can set cookies on your device and collect data about your activity. Please review their details and accept them to load the content.Manage Preferences
Above & Beyond is an up-tempo chronicle from the frenetic heart of post-Bop, like indeed most of what's here, with busy but fluid piano and rhapsodic sax, exploring the high thermals. Two standards, Thanks for The Memory, a song associated with Bob Hope followed by Billy Strayhorn's A Flower is a Lovesome Thing conclude proceedings. The latter is particularly deep-delving, cerebral almost, confidently out there, bold in the LA sun.