Eerie and atmospheric, like a soundtrack for a film about cave exploration, Lost River repays getting soaked in repeatedly.
This is the result when you get three highly imaginative players together to work largely in improvisational mode, with the necessary caution before the flood of what the collaboration will yield. It figures and Gianluca has indeed created soundtracks for movies.
Drummer Michele Rabbia, guitarist Eivind Aarset and trombonist Gianluca Petrella are from the same school of inquiry - for this is music as inquiry - attended by Bugge Wesseltoft, Arve Henrikson, Jon Hassell or Nils Petter Molv?r. Indeed Aarset has worked with both Hassell and Petter Molv?r.
Yes, we are talking Nordic cool and something more too foir the best of Nordic cool has palpable warmth. Aside from their chosen instruments, sounds rare and strange and an undertow of moody electronica are to the bedrock of this very pleasing record. Nimbus, the first track sails in majestically, following introductory sonic rustlings before Gianluca Petrella's trombone leads us to the core of the piece. Meanwhile, Rabbia's cymbals lightly tick away and the subdued electronica hustle and bustle continues apace.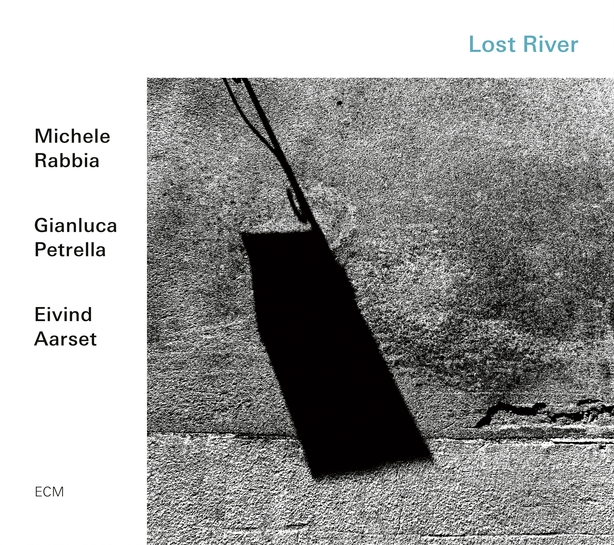 Flood follows in like manner, ominous and portentous, suggestive of hidden dimensions, profundities in nature, ice floes of sound careening slowly across fjords. Sielnce is used to extraordinary effects throughout the album. Listen to it in the garden with the sound turned down and birdsong around you perhaps and you may think the record is over at certain points before the great broody soundscapes starts up again.
What Floats Beneath is morose and wistful, lifting away from those ice floes on the back of a few tender guitar chords. It is as though Peter Green's Albatross was being reinvented in Norway, although the album was recorded in Udine in Italy in January 2018. This trio of gifted musicians came together to work on the project following the suggestion of ECM producer Manfred Eicher. Addictive stuff.
Paddy Kehoe
We need your consent to load this YouTube contentWe use YouTube to manage extra content that can set cookies on your device and collect data about your activity. Please review their details and accept them to load the content.Manage Preferences